Quality Painting in Edna!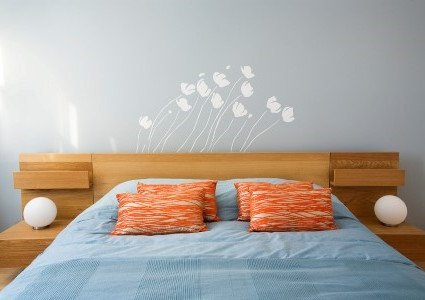 Those who live and work in or near the Edna Valley Wine Country area enjoy one of the most beautiful places on the West Coast. With our vacation rentals, farm house or cottage rentals, wine country atmosphere, hiking, biking, and nearness to the coast, it's no wonder people travel far and wide to visit our area.
Browder Painting Company, Inc. knows you are all about family and home here. Many of us have started or inherited family businesses that grew from ground up and were expanded based on word of mouth referrals.
We understand how important our good names are and that honesty in business is paramount if we want to protect and grow our family business.
We strive hard here at Browder Painting Company, Inc. to build upon our hard-earned reputation by providing our customers with top quality, reliable and honest service.
Trust the Painting Contractor in Edna with Equally High Standards
We know at Browder Painting Company, Inc. that you expect only the best service, at top quality, and at the best price possible. Our team is expected to adhere to the following standards...
Use only quality paint
Tape off areas appropriately to keep paint where it should be
Don't splatter or spray paint messes
Take the time to consult with the owner on design
Care about the owner's color choices
Care about finishing touches making the work go from acceptable to exceptional
Gain experience from training, practice, and those who know better
Clean up, clean up, clean up the area to make it seem as if we weren't there
We demand high quality work from our professional painting staff. Our system includes a project follow-up and inspection upon project completion.
Interior or Exterior Painting in Edna, CA
We offer other services as well at our family owned and operated business here in San Luis Obispo County and are a full service painting company:
Residential Painting
Commercial Painting
Interior Painting
Exterior Painting
Faux Finishes
Mildew Removal
Deck & Cabinet Refinishing
Waterproofing
High Pressure Washing
Painting Contractor
Faux Finishing
Pressure Washing
Going Green Painting Your Edna Home or Business
Many home owners today are concerned with the chemical makeup of paint and other material usage in their home, and rightfully so. We have some great choices in low odor paint and also offer a number of services and other options that are environmentally friendly.
Call today to schedule a quote for the project you have in mind. We will evaluate your space, your needs, and give you a quote that is carefully detailed. We want your painting project experience to be as positive as possible. We will work hard to achieve only the best for you!
Reviews & Testimonials on Browder Painting Company, Inc. in Edna, CA
Our Recent Articles
Why You Should Hire an Interior Painter

Whether you are painting just one room in your San Luis Obispo home or you are repainting the entire interior, the choices and work can seem overwhelming. When you set out to paint the interior of yo […]

Oceano Professional Residential House Painting Ideas

As much as you want to repaint the exterior of your Oceano home, you can't think of any ideas that can get you started with the project. At this point, you simply want change, but you are still are n […]

Santa Maria Exterior House Painting

Choosing colors for your Santa Maria exterior house painting project is more difficult than what you think. This is because a wrong choice of shade can either make your house appear too subtle or too […]
Our Latest Projects in Edna, CA
There are currently no Edna, CA projects to display, check back soon!