You Wanting a Painting Contractor in Cayucos, CA?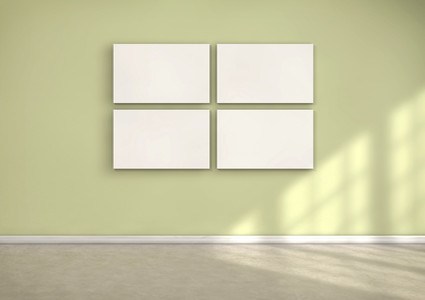 What do you want out of your Cayucos painting contractor? You'll always find some excuse to call Browder Painting Company, Inc.. We have been assisting homes in the area with everything from window washing to waterproofing. To learn more, contact us.
Cayucos Painting Contractor
It doesn't take a college to educate and provide skills for a painting contractor, but is does take time to achieve a mastery level of the skill though. Most painting contractors learn on the job, which after time makes them professionals.
In order to become a good painting contractor, you have to have a steady hand. A steady hand helps keep lines straight and paint from going all over the place. You'll find skilled painting contractors at Browder Painting Company, Inc..
Cayucos House Painter
The reason why you should want to hire a house painter is to improve your home's curb appeal. If you are planning on reselling your home, then having the exterior painted is the most effective way of doing so. Also, you're adding to the reputation of the neighborhood which has a lot of impact with potential home buyers.
This is why you need an expert Cayucos house painting contractor. People that are looking to buy homes are often sold on the exterior. Many times, if the exterior looks good, so does the interior. A professional exterior painting provides an illusion for potential buyers.
On the contrast, think about if you walked up to a home to buy it only to find the paint cracking and peeling. Is that a place where you want to raise your family? Call Browder Painting Company, Inc. and let our skilled house painters take care of yours.
Cayucos Interior Painting
Wanting to change the interior of your home through interior painting can present a challenge. It's tough to decide what colors will work best and what colors to stay away from. That's why there are paint samples. They will prevent you from making big mistake.
White walls are always nice, but after time they become boring and bring absolutely no life into a room. That's why you need more color inside your home. A colorful home brings in better attitudes and less negativity.
A small paint swatch goes a long way. Have your local Cayucos interior painting contractor bring some samples over and see what works best for you. You can also find color swatches at your local paint store. For more details, call Browder Painting Company, Inc..
Reviews & Testimonials on Browder Painting Company, Inc. in Cayucos, CA
I had trouble making decisions on paint colors. When I changed my mind, the painter was very helpful and patient with me.

Juan was great. Nice, even, smooth work, and great communication. Worked well with the tenants! Thanks!

Our Recent Articles
Why You Should Hire an Interior Painter

Whether you are painting just one room in your San Luis Obispo home or you are repainting the entire interior, the choices and work can seem overwhelming. When you set out to paint the interior of yo […]

Oceano Professional Residential House Painting Ideas

As much as you want to repaint the exterior of your Oceano home, you can't think of any ideas that can get you started with the project. At this point, you simply want change, but you are still are n […]

Santa Maria Exterior House Painting

Choosing colors for your Santa Maria exterior house painting project is more difficult than what you think. This is because a wrong choice of shade can either make your house appear too subtle or too […]
Our Latest Projects in Cayucos, CA
There are currently no Cayucos, CA projects to display, check back soon!