San Luis Obispo Commercial Painting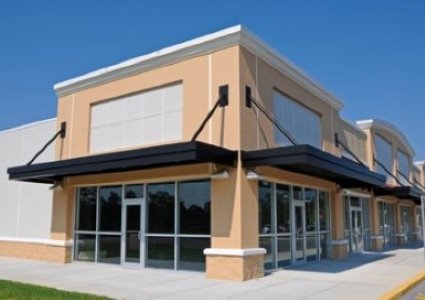 When it comes to San Luis Obispo commercial painting, Browder Painting Company, Inc. understands that a project needs to be done and needs to be done right. A painting company like ours knows that a time frame and budget all set the standard for the task that you need done.
Browder Painting Company, Inc. takes pride in our efficient approach to each project, we do our very best to keep your day to day operations running smoothly with as little disruption to your customers and or tenants as possible.
Our jobs are done efficiently as we're no bother to your customers or tenants. We understand your expectations. That's why the majority of our jobs are from previous customers and referrals. Call us for more details on how your business can prosper through commercial painting.
There are lots of reasons why you should hire Browder Painting Company, Inc. for all of your painting needs. Your company can benefit from our services as soon as you contact us for an estimate. We will meet all of your needs and then some.
Why hire Browder Painting Company, Inc.? Our skilled painting craftsman pay careful attention to every detail, producing superior results in any setting. Browder Painting Company, Inc. uses only the finest products, we have the knowledge and experience to ensure a professional look and lasting protection to maintain the asset you have in your facility and or your clients investment in their property.
Call us to learn how your business can prosper by working with Browder Painting Company, Inc..
Services
Interior Painting
Exterior Painting
Power Washing
Drywall / Plaster
Light Carpentery
Color Consultations
Plus
Business We Service
Commercial Property Management
Residential Property Management
Vacation Property Management
Condominium Associations
HOA
Professional Offices
Light Industry
Senior Living Facilities
Education Facilities
Churches / Synagogue / Mosque
Country Clubs
Hospitality Industry
Restaurants
What to look for when hiring a San Luis Obispo commercial painting contractor:
Timely manner - Always ask your contractor for a time limit. The one who projects the earliest should be the ones that you hire. You'll also want to know if there are any consequences for not getting done early.
Referrals - Get referrals from other businesses that have contracted the company that you're think about going with. This will give you a clear indication of what you'll be getting.
Quality - Make sure that the painting contractor that you'll be going with utilizes quality paint and materials.
Reliability - Ask about the amount of men that it will take to get the job done and the time frame. A reliable painting contractor can get the job done at your convenience.
Commercial Painting Projects Done Correctly
Communication is the key to our success. A Project Manager works with you from the beginning to the end of your painting project. A supervisor is always on site. Careful attention is paid to every detail, including daily site clean up. Each job begins with a walk through and detailed written estimate then ends with a quality paint job that you are satisfied with.
Browder Painting Company, Inc.'s professional painters pay attention to detail and are focused on getting the job done right. You'll always get worry-free painting done whenever you hire the experts at Browder Painting Company, Inc..
Estimates for your painting project are free. One of our estimating team members will meet with you to discuss your painting needs and expectations. They will provide you with a detailed, specific, written proposal for your project, with careful consideration of the specifics that fit your commercial job a success. Browder Painting Company, Inc. has completed hundreds of commercial painting projects. We understand that some jobs need completion at night or weekends, when it doesn't interfere with your business. We understand how to communicate with multiple homeowners in Associations. We understand that large scale commercial project needs completion in a timely manner and we have the depth of expertise and large painter staffing to efficiently complete them.
When it comes to San Luis Obispo County commercial painting, consider Browder Painting Company, Inc..
Our Recent Commercial Painting Articles
Our Latest Commercial Painting Projects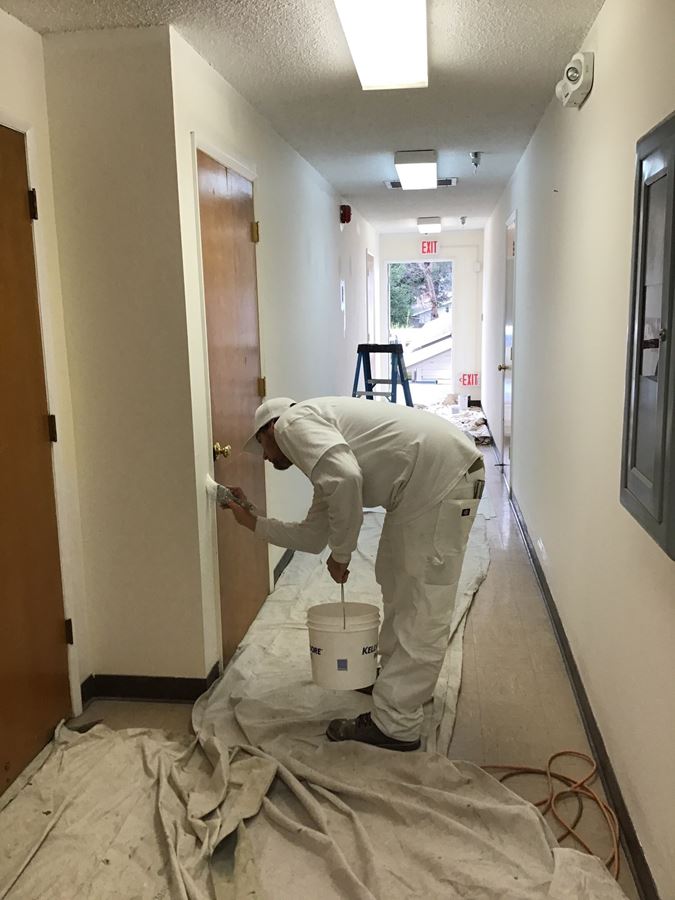 ECHO is another recipient of donated painting services through our 2018 Painting with a Purpose Program. This is our second year working with ECHO - and we couldn't wait to go back after getting t […]
Our 2019 Painting with a Purpose Program, where we donate painting services to local charities, kicked off this year with Jack's Helping Hand. They were moving into a new office space and had the des […]