Are You in Need of a Trustworthy Contractor in Grover Beach, CA?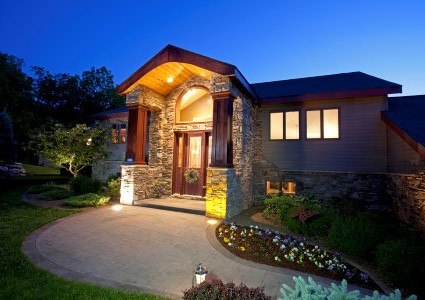 There is a Grover Beach painting contractor that is trustworthy and is committed to delivering you superior services for both the home and office and that's Browder Painting Company, Inc.. Our services range from window washing to waterproofing the home. Call and we'll set you up with an appoint as you can share in the same benefits as your neighbors.
Grover Beach Painting Contractor
Both interior and exterior painting can be done by the professionals at Browder Painting Company, Inc.. It's always be s that you go with the services from someone who has lots of experience in the field. This will help get you what you're looking for.
Two things to look for in a painting contractor:
Clean up & disposal - You should always trust a contractor that is able to do the clean up whenever they are done. You should just be able to enjoy their work and not have to clean up after them. Make sure that you ask them up front and be sure to get something in writing that clean up is available.
Preparation - Before starting on a painting job, preparation is everything. The set up needs to to consistent and free of obstacles. All surfaces must be sanded and any marks removed.
These two things are some of the most important characteristics whenever it comes to a painting contractor.
Grover Beach House Painter
The exterior of a home needs painted whenever it starts showing signs of old age. Paint will start to peel off and the home will start looking as if it's abandoned. If you want to prevent your neighbors from condemning your home, then call Browder Painting Company, Inc..
More reasons to hire a Grover Beach painting contractor:
Age - A house painter will be able to tell you approximately the last time that you had your house painted.
Quality of paint- Only a professional uses high-quality exterior paint. If you hired a friend to paint your exterior, more than likely, to save money, they would buy cheaper paint.
Equipment - A professionals houses their own equipment. If you were to go out and purchase the equipment on your own, it would cost more than it does to hire a professional.
Grover Beach Interior Painting
Interior painting will help to keep your walls preserved. Interior painting services as preventative maintenance for your walls as they will not need repaired or touched up in a very long time. Go with Browder Painting Company, Inc. if you're planning on getting an interior painting done.
You'll always get the interior painting that you deserve whenever you contact your local Grover Beach painting contractor. We specialize in painting and want the outside of your home to shine on your neighbor's homes.
Reviews & Testimonials on Browder Painting Company, Inc. in Grover Beach, CA
Moises was exceptional. Our house includes a lot of wood trim, some of which had ivory growing on it. He handled all the issues thoroghly and professionally. His interest in our overall satisfaction was clear from the start fo the job.

Armando, Robert and Mike were all very thorough in explaining the job to us. We were so impressed with Mike and his attention to detail, work ethic, communication skills, organization, and tidiness. Our trim looks fantastic and we are thrilled with the work. We will definitely contact you again for future painting needs.

Our Recent Articles
Why You Should Hire an Interior Painter

Whether you are painting just one room in your San Luis Obispo home or you are repainting the entire interior, the choices and work can seem overwhelming. When you set out to paint the interior of yo […]

Oceano Professional Residential House Painting Ideas

As much as you want to repaint the exterior of your Oceano home, you can't think of any ideas that can get you started with the project. At this point, you simply want change, but you are still are n […]

Santa Maria Exterior House Painting

Choosing colors for your Santa Maria exterior house painting project is more difficult than what you think. This is because a wrong choice of shade can either make your house appear too subtle or too […]
Our Latest Projects in Grover Beach, CA
There are currently no Grover Beach, CA projects to display, check back soon!