Searching for a Painting Contractor in Arroyo Grande, CA?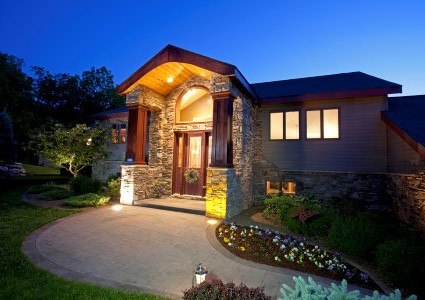 Call Browder Painting Company, Inc. if you want to take advantage of our interior & exterior for your home or business. We offer up our professionalism as we have the highest standards whenever it comes to your home. Everything from mildew removal to faux finishes, we can do it all and deliver it right to your front door. We're the Arroyo Grande painting contractor that can make a change in your home/business.
Arroyo Grande Painting Contractor
Our Arroyou Grande company offers a wide range of interior and exterior painting services, and we approach every project with the highest level of quality craftsmanship. We provide our Arroyo Grande customers with firm quotes, offer up front pricing with no hidden fees.
Help maintain your most important investment with quality painting from our expert Arroyo Grande painters. We have painted numerous homes which gives us the experience needed to get the Painting Done RIGHT!
If you want a quality painting contractor, then go with our fine services and you'll see that we can provide your home with superior painting. Brighten up your home a bit better by adding a painting contractor to your life.
Arroyo Grande House Painter
There are lots of good reasons why you should take advantage of your Arroyo Grande House Painter. You will never get a bad paint job whenever you go with our house painting services. You can't go wrong with Browder Painting Company, Inc..
We're committed to delivering you the best in quality and workmanship because we understand just how much you value your home. We stay until the job is complete and follow up after we're through. Our goal is to provide a service that's better than great.
Call to take advantage of our interior & exterior services. We can prevent your home from falling apart and make it look a lot better than it does already. Why settle for something that you can't stand? We're only a a phone call away.
Arroyo Grande Interior Painting
When it comes to painting your house, one of the things that you have to consider is the color that you will choose for it. People would choose different types of color depending on the theme that they want to happen in the house. With this, they have to know the best color combinations that they can use in order to get the ambiance or theme that they like.
For most people, they would choose to get help from an Arroyo Grande Interior Painting contractor in order to find the best color combination for their home. Since we're the experts when it comes to house painting, people would hand them the responsibility of choosing the color that will match the ambiance that they need. The client will just tell us the design that they want either for interior painting or outdoor house painting then we will take care of the rest.
Reviews & Testimonials on Browder Painting Company, Inc. in Arroyo Grande, CA
It was nice to hear the guys laughing outside. The guys were very friendly and enjoyable to have here at the house.

Mike is a very well organized worker with a charming personality, who does excellent work! I'm sure I'll be asking for his help in the near future.

Our Recent Articles
Why You Should Hire an Interior Painter

Whether you are painting just one room in your San Luis Obispo home or you are repainting the entire interior, the choices and work can seem overwhelming. When you set out to paint the interior of yo […]

Oceano Professional Residential House Painting Ideas

As much as you want to repaint the exterior of your Oceano home, you can't think of any ideas that can get you started with the project. At this point, you simply want change, but you are still are n […]

Santa Maria Exterior House Painting

Choosing colors for your Santa Maria exterior house painting project is more difficult than what you think. This is because a wrong choice of shade can either make your house appear too subtle or too […]
Our Latest Projects in Arroyo Grande, CA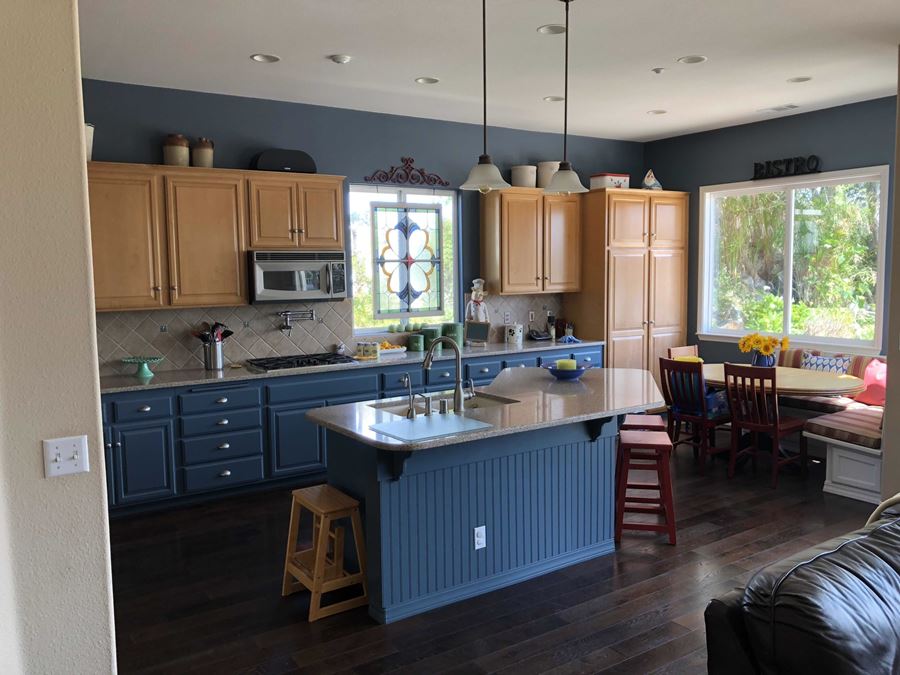 This kitchen has a brand new look and all it took was repainting the lower cabinetry with a bold, blue finish. Refinishing cabinets in your home is not only an affordable, but also time and effort ef […]