Painting FAQ's - Browder Painting Company, Inc.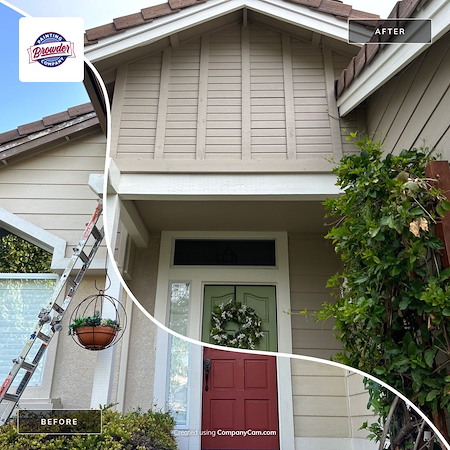 Are you locally owned and operated?
Yes. Ryan Browder, owner of Browder Painting Company, Inc., has been painting in the San Luis Obispo area since 1989.
The last painter we hired would work for a few days, then be gone for a couple days. Always starting and stopping. Will you stay on the job once you begin?
Yes. We'll stay with the project and work until your painting is completed.
Do you use your own employees or subcontracted labor?
We never use subcontracted labor. We have our own fully trained staff of full time painters. A project manager works with you from the beginning to the end of your project. A foreman is always on the job site leading the painting crew. Our reputation means everything to us, that's why we have a thorough new hire process, including a detailed background check and drug testing.
Do you have references?
Absolutely! References are available on our satisfied customers page of this web site. In addition, each estimate package contains hundreds references from recent customers. We are proud that over 73% of our business is from referrals or repeat customers.
What kind of paint do you use?
We use top quality paints from most major brands. The brand of paint we use can be influenced by many factors including customer preference, the nature of the project, and other bid specifications.
Is Browder Painting Company, Inc. licensed and insured?
Browder Painting Company, Inc. is a licensed contractor with the state of California, license #703428. We are bonded in accordance with California state contractor requirements. Our insurance included general business coverage, with General Liability and Worker's Compensation policies.
I've had bids before, and I get some prices that are high, low and all over the place. Why?
The cost of a job is usually determined by the level of thoroughness, attention to detail and quality desired. For example, it costs more to properly prepare a surface for painting than to give it the "quick once over". We would be happy to review, in detail, our calculations for your project so you can make a fair comparison with other bids.
What's the difference between a good paint job and a bad one?
Preparation, preparation, preparation! Extensive preparation of the surface to be painted is key to a good paint job. It also requires an extensive knowledge of different painting techniques and materials, and the skill and commitment to go with it.
Our Recent Articles
Why You Should Hire an Interior Painter

Whether you are painting just one room in your San Luis Obispo home or you are repainting the entire interior, the choices and work can seem overwhelming. When you set out to paint the interior of yo […]

Oceano Professional Residential House Painting Ideas

As much as you want to repaint the exterior of your Oceano home, you can't think of any ideas that can get you started with the project. At this point, you simply want change, but you are still are n […]

Santa Maria Exterior House Painting

Choosing colors for your Santa Maria exterior house painting project is more difficult than what you think. This is because a wrong choice of shade can either make your house appear too subtle or too […]
Our Latest Projects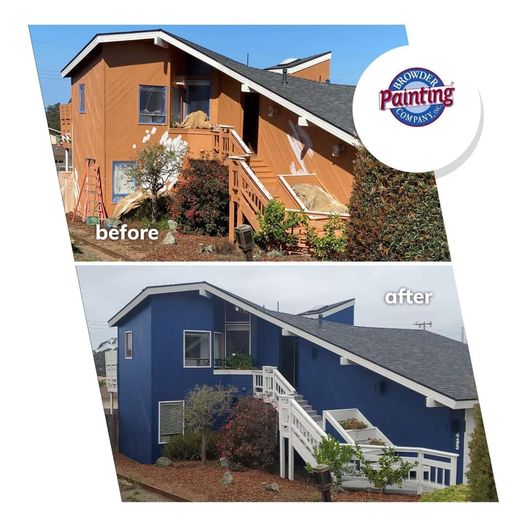 Sometimes one can buy a house and the color just does not feel right. Here is an example of a client really making their new house feel like Home. Using 2 coats of Sherwin Williams Emerald Paint, thi […]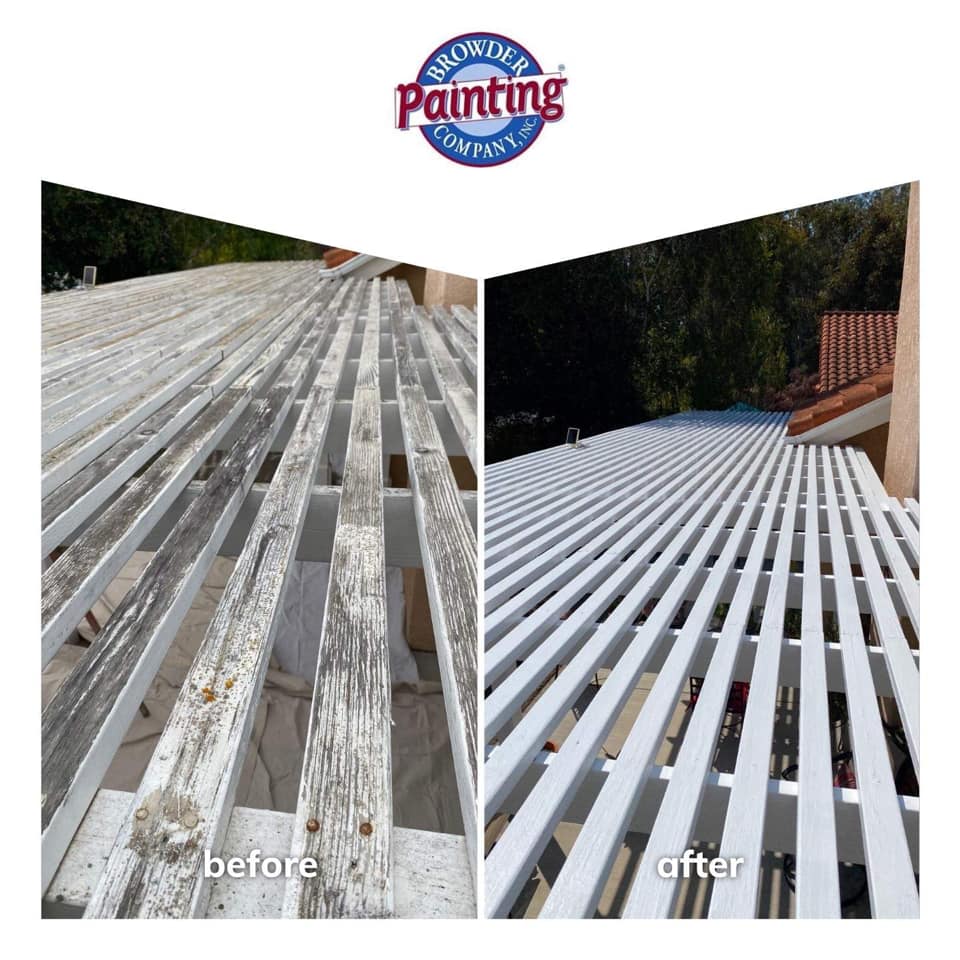 This patio cover was deceptive. The picture on the left was taken BEFORE we painted. As you can see it looked fairly decent. But as you can see the top in the second picture, it was in rough shape. T […]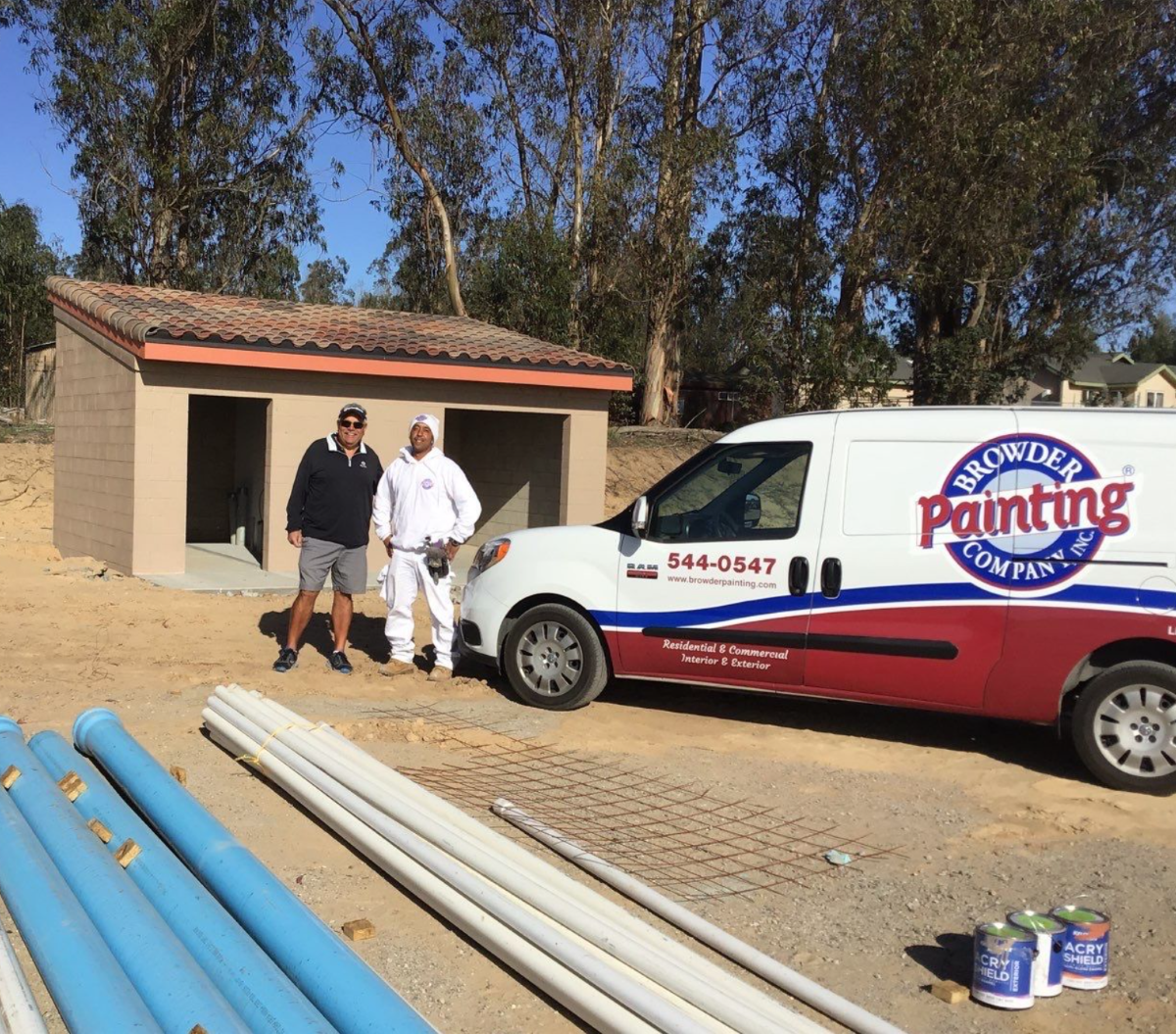 It is always a pleasure to get to work with Jacks Helping Hand! In early 2020, we were able to donate some painting to help in the creation of the Jack Ready Imagination Park. In San Luis Obispo Coun […]
Contact Us Today
If you are looking for Frequently Asked Questions for a San Luis Obispo painter then please call 805-544-0547 or complete our online request form.