Seeking a Painting Contractor in Atascadero, CA?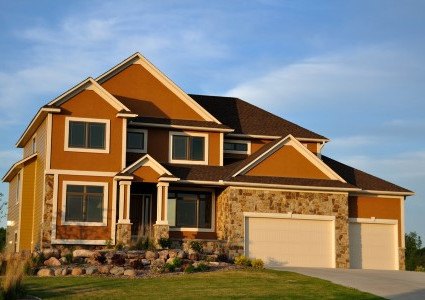 Browder Painting Company, Inc. stands committed to starting a project and finishing the project. Weather permitting, we stay on the job until completed. We're the Atascadero painting contractor who strives to provide quality service and always put our customers first. From one room to an entire home, we know your painting project is important to you.
Atascadero Painting Contractor
Your painting job is carefully evaluated for special conditions and requirements before your estimate is prepared. Our proven painting system incorporates extensive surface preparation, the best products and protection of surrounding areas. The skilled team of trained craftsmen assigned to your home will work together until the job is completed to your satisfaction.
Before you commit to one contractor, you should be getting at least three estimates. The estimates should be approximately the same. If or when the estimates are far apart, always be sure and ask what corners will be cut and why.
This will give you a clear indication about which contractor to hire. Browder Painting Company, Inc. will not always come in as the cheapest, but you will get what you pay for. You'll appreciate that we rate high in customer service and in craftsmanship.
Atascadero House Painter
The role of a house painter is to deliver an interior or exterior painting for the home. You can easily get what you're looking for whenever you call on your local Atascadero House Painter. Interior painting is best when it's done by qualified professionals.
Advantages of utilizing professional house painters:
Enhanced curb appeal - Interiors and exteriors of the home will always benefit from a good painting. From now on your guests won't gawk at your home and instead send you praise.
Healthier indoor air quality - If you're trying to make the attempt to control the air quality, then painting is the answer. Painting provides a cleaner atmosphere and less dust and dirt build up.
No more permanent marks - Painting will cover up those permanent marks that you thought were impossible to conceal.
Real Estate increased - Do you plan on putting your home up on the market? If you are, then you'll like to know that painting the interior & exterior will increase the value very much.
Atascadero Interior Painting
Interior painting can make your walls look like they never had before. You can use your imagination to conjure up colors that you only see in dreams. We'll we can make those dream colors come to life through our painting.
For most homeowners, those who have taken advantage of their local Atascadero Interior Painting Contractor have found that they now enjoy their home a lot better than before. You two can have the same added comfort by calling Browder Painting Company, Inc..
Reviews & Testimonials on Browder Painting Company, Inc. in Atascadero, CA
The Browder paint crew did an excellent job painting the interior of our 2300 sq. Ft house before we moved in. Francisco and Juan did a meticulous job and took their time making sure we were happy with the results. They always were diligent in communicating with us before they painted a room to make sure we were all on the same page. Are house looks beautiful and we are really pleased with the results. We will definitely use Browder when we're ready to paint the exterior of our house.

The painting job was handled superbly from start to finish. From a comprehensive written bid from Nick just hours after we met, to all the communications with the office staff, to the precise carpentry work by Dan and Barry, and then Marco and JB who did the actual painting, it was just a very positive experience:)

Our Recent Articles
Why You Should Hire an Interior Painter

Whether you are painting just one room in your San Luis Obispo home or you are repainting the entire interior, the choices and work can seem overwhelming. When you set out to paint the interior of yo […]

Oceano Professional Residential House Painting Ideas

As much as you want to repaint the exterior of your Oceano home, you can't think of any ideas that can get you started with the project. At this point, you simply want change, but you are still are n […]

Santa Maria Exterior House Painting

Choosing colors for your Santa Maria exterior house painting project is more difficult than what you think. This is because a wrong choice of shade can either make your house appear too subtle or too […]
Our Latest Projects in Atascadero, CA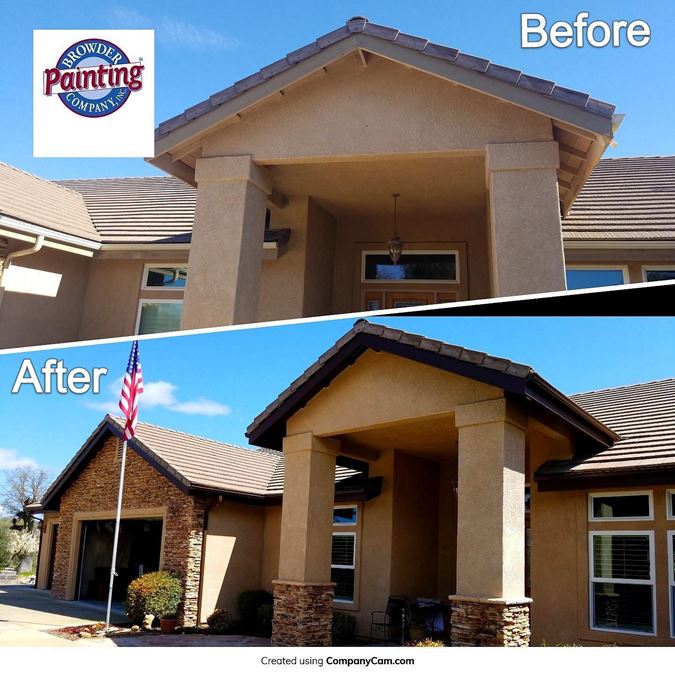 As the rain begins to leave and the sun comes out, there is no better time to update the exterior of your home than now. Here at Browder Painting Company, Inc., out painters are eager to help you bri […]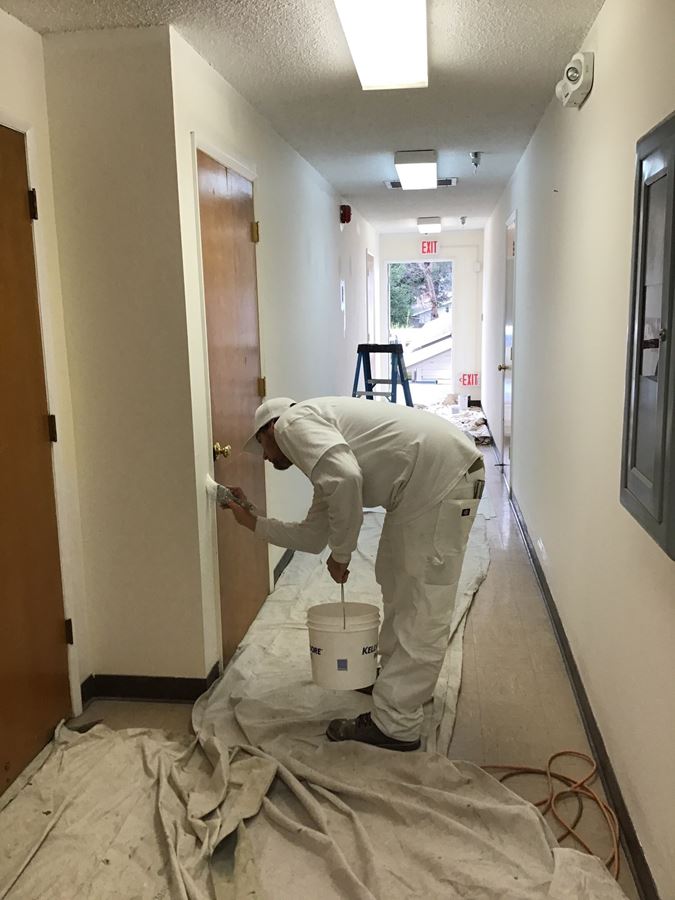 ECHO is another recipient of donated painting services through our 2018 Painting with a Purpose Program. This is our second year working with ECHO - and we couldn't wait to go back after getting t […]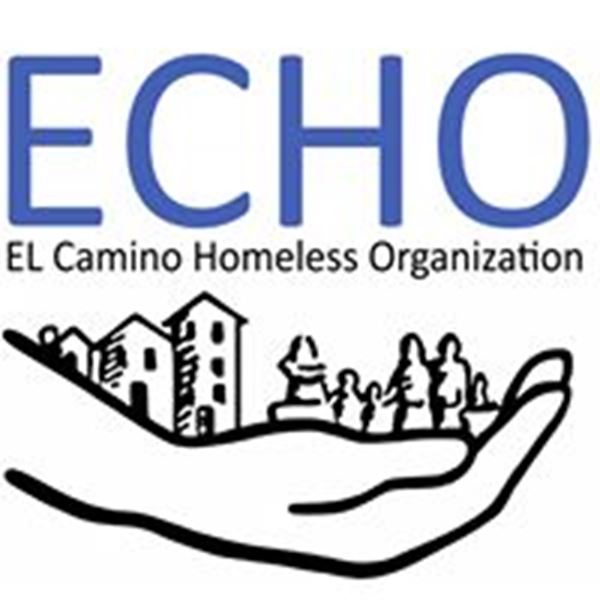 We are pleased to have completed donated painting to ECHO Homeless Shelter. Our Browder Painting Company, Inc. crew was proud to be able to paint the interior and exterior of 4 new storage sheds dona […]