San Luis Obispo Water Proofing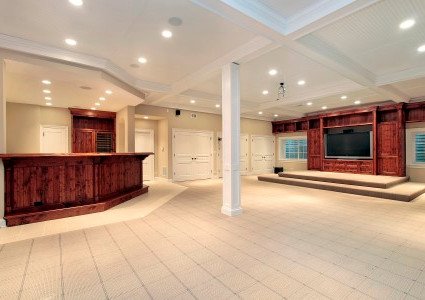 Maintaining your home correctly is very important to avoid costly repairs later. That is why San Luis Obispo Water Proofing is important. In order to avoid the costly repairs, you're going to need to find a contractor that specializes in waterproofing. You can find this whenever you call Browder Painting Company, Inc..
During rainy seasons, water may fall from your roof and bounce-off the ground onto the walls. As a result mud accumulates over the walls which can potentially cause problems within them. In addition, fungi and pests increase during rainy seasons causing damage to wood and ceilings to increase. Water proofing can reduce these risks. Let our professionals assess your home and provide you with best water proofing solutions that will meet all of your needs and protect your home.
One of the places that gets hit the hardest during flooding is the basement. This is because it's a room located in the lower area of your home. In order to protect it and your valuables, you're going to need waterproofing from Browder Painting Company, Inc..
Top benefits of San Luis Obispo waterproofing:
Increase the space and value - Throrough waterproofing will stay protected even during the rainy season. If you were to resell your home, the value would increase due to the waterproofing being done prior to moving in.
Reduction in energy costs - You may not think this, but waterproofing will reduce your energy bills. Waterproofing your basement will seal in the cracks making it nearly impossible for the outside air to creep in.
Avoids health risks - Without waterproofing your deck, basement or anything else in your home, you're running the risk of bacteria and mold growth. You can easily avoid this by having our service done. Call soon and you'll avoid health complications.
Investment protection - It's your home so why not keep it protected? You made the investment to keep your home safe and free of such things as bacteria. Waterproofing is a great way to seal the investment even more so.
Peace of mind - Last but not least, you'll have peace of mind knowing that your home is well protected through waterproofing.
Why Hire Us For Water Proofing in San Luis Obispo
Whenever you feel that it's time to stat taking control of your home, go with Browder Painting Company, Inc.. Our goal is to keep you satisfied through our services. Call us and you'll see as water and moisture won't be able to settle into your home any longer.
Go with San Luis Obispo waterproofingand your home is going to be worth a lot more come time to sell it. If you don't plan on staying in your home long-term, then have this service done and it will sell ten times faster.
Our Recent Water Proofing Articles
Our Latest Water Proofing Projects
There are currently no water proofing projects to display, check back soon!