Are You Inquiring About a Painting Contractor in Pismo Beach, CA?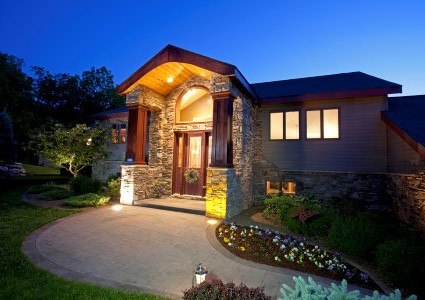 Reach out to your Pismo Beach painting contractor to find out how they can take care of your deck and cabinet problem. If you don't have the money to purchase new cabinets, then have them refinished instead of refaced. Call Browder Painting Company, Inc. to find out more.
Pismo Beach Painting Contractor
If you've lived in the Pismo Beach community long enough, then you know abort how the ocean air can affect the exterior of your home. The outside of a home needs to be more protected than the inside due to all of the things that it must face.
A painting contractor can help to protect your home by coating it with a durable latex paint. Strong winds and torrential rains can really damage out an exterior, but you don't have to worry about it as Browder Painting Company, Inc. has painting contractors to repair those damages.
You may not be aware, but your home does face daily challenges. The exterior is vulnerable to the warm California sun. We'll prep your home, which will give us a clear indication of where all the damages are, and start the repairs before we conclude with the exterior paint.
Pismo Beach House Painter
House painters can be hired to do lots of jobs. One of the main focuses at Browder Painting Company, Inc. is both interior & exterior painting. Call to have the interior or the exterior of your home painted and you'll see the value of your home go up.
The one and only Pismo Beach House Painters can be found at Browder Painting Company, Inc.. We make smiles happen and want to make yours. Why be dissatisfied with what you have whenever you can have the best of both worlds inside and out?
The task of a house painter hasn't changes in decades as they are the ones who come out to provide you with an estimate, help you to select the color and type of paint, prep your home and then complete the painting job. You'll find the very best house painters at Browder Painting Company, Inc..
Pismo Beach Interior Painting
If you are considering having the interior of your home painted, there are some tings that you need to start thinking about such as colors. If the wall colors are currently white, then don't fear change as colors can add depth to your walls.
When you use the right color, you're adding to the looks of your home. A bright, full color can turn it from dull to exciting in no time. If you want a more beautiful, warm space in your home, then contact your Pismo Beach Interior Painting Contractor for more color ideas today.
Reviews & Testimonials on Browder Painting Company, Inc. in Pismo Beach, CA
My Painting Technician Alex was truly awesome. Very polite, knew what he was doing and provided a great finished product. His enthusiasm, happiness and professionalism were unprecedented in the times we are in when service does not seem to mean what it used to. I have used Browder Painting 3 times this year and every time it was a job well done. If you are truly wanting a great service, you should look no further than this company.

Alfonso was great with my tenants. Work looks great. We will paint body of house in Feb 2021. Thank you all!

Our Recent Articles
Why You Should Hire an Interior Painter

Whether you are painting just one room in your San Luis Obispo home or you are repainting the entire interior, the choices and work can seem overwhelming. When you set out to paint the interior of yo […]

Oceano Professional Residential House Painting Ideas

As much as you want to repaint the exterior of your Oceano home, you can't think of any ideas that can get you started with the project. At this point, you simply want change, but you are still are n […]

Santa Maria Exterior House Painting

Choosing colors for your Santa Maria exterior house painting project is more difficult than what you think. This is because a wrong choice of shade can either make your house appear too subtle or too […]
Our Latest Projects in Pismo Beach, CA
There are currently no Pismo Beach, CA projects to display, check back soon!