Employment Opportunity - Scheduling Manager/Customer Service Representative
This position requires a certain personality, if you think you have what it takes and are up for the challenge then read below and reply if this is you:
Are you a people person who can be helpful and direct? Because some customers need kind direction to help find what they need.
Can you learn new software quickly? Are you good at organizing and looking at things from a bird's eye view?
Job Description

Scheduling Manager/Customer Service Representative
Overview: At Browder Painting Company the Scheduling Manager plays an important role as a liaison between the project management team, production crew and clients. This position is fast paced and ever changing, excellent customer service skill is a must. Good communication skills and accuracy are key attribute of this role.
Reports to: General Manager
Responsibilities:
Coordinate project timelines with crews, project managers and clients

Monitor project timelines and deadlines

Crew communication and problem solving

Reception

Analyzes feedback from clients and provides solutions

Maintain accurate client records

Develop, implement, and maintain an effective scheduling management system.

Keep clients informed of project timelines

Order materials and supplies for projects

Other duties which may arise
Skills Required:
Must have strong organizational and project management skills, and well as attention to detail

Excellent written and verbal communication skills, as well as outstanding listening skills

Must be a self-starter and able to independently move projects forward, prioritize tasks and meet deadlines

Exhibits the ability to prioritize tasks and complete them in a fast-paced environment.

Must be customer service focused, understanding that the customer is your team and the clients we work for

An upbeat, professional attitude!
Other Benefits Include:
Paid time off
Retirement plan
---
Apply Online Now!
Our Recent Articles
Why You Should Hire an Interior Painter

Whether you are painting just one room in your San Luis Obispo home or you are repainting the entire interior, the choices and work can seem overwhelming. When you set out to paint the interior of yo […]

Oceano Professional Residential House Painting Ideas

As much as you want to repaint the exterior of your Oceano home, you can't think of any ideas that can get you started with the project. At this point, you simply want change, but you are still are n […]

Santa Maria Exterior House Painting

Choosing colors for your Santa Maria exterior house painting project is more difficult than what you think. This is because a wrong choice of shade can either make your house appear too subtle or too […]
Our Latest Projects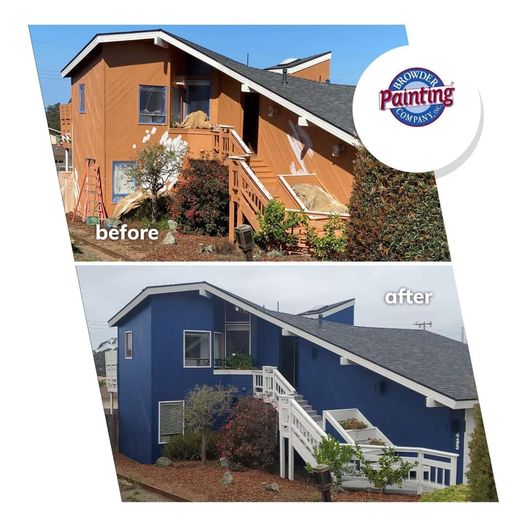 Sometimes one can buy a house and the color just does not feel right. Here is an example of a client really making their new house feel like Home. Using 2 coats of Sherwin Williams Emerald Paint, thi […]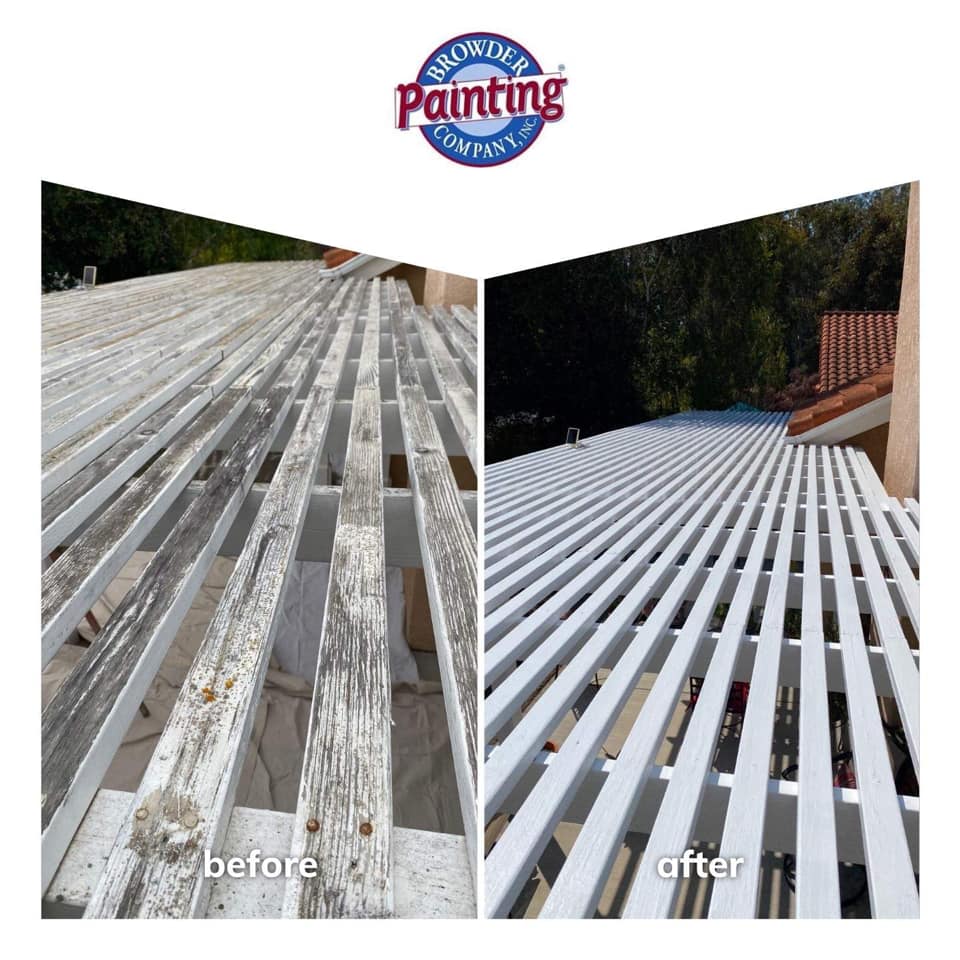 This patio cover was deceptive. The picture on the left was taken BEFORE we painted. As you can see it looked fairly decent. But as you can see the top in the second picture, it was in rough shape. T […]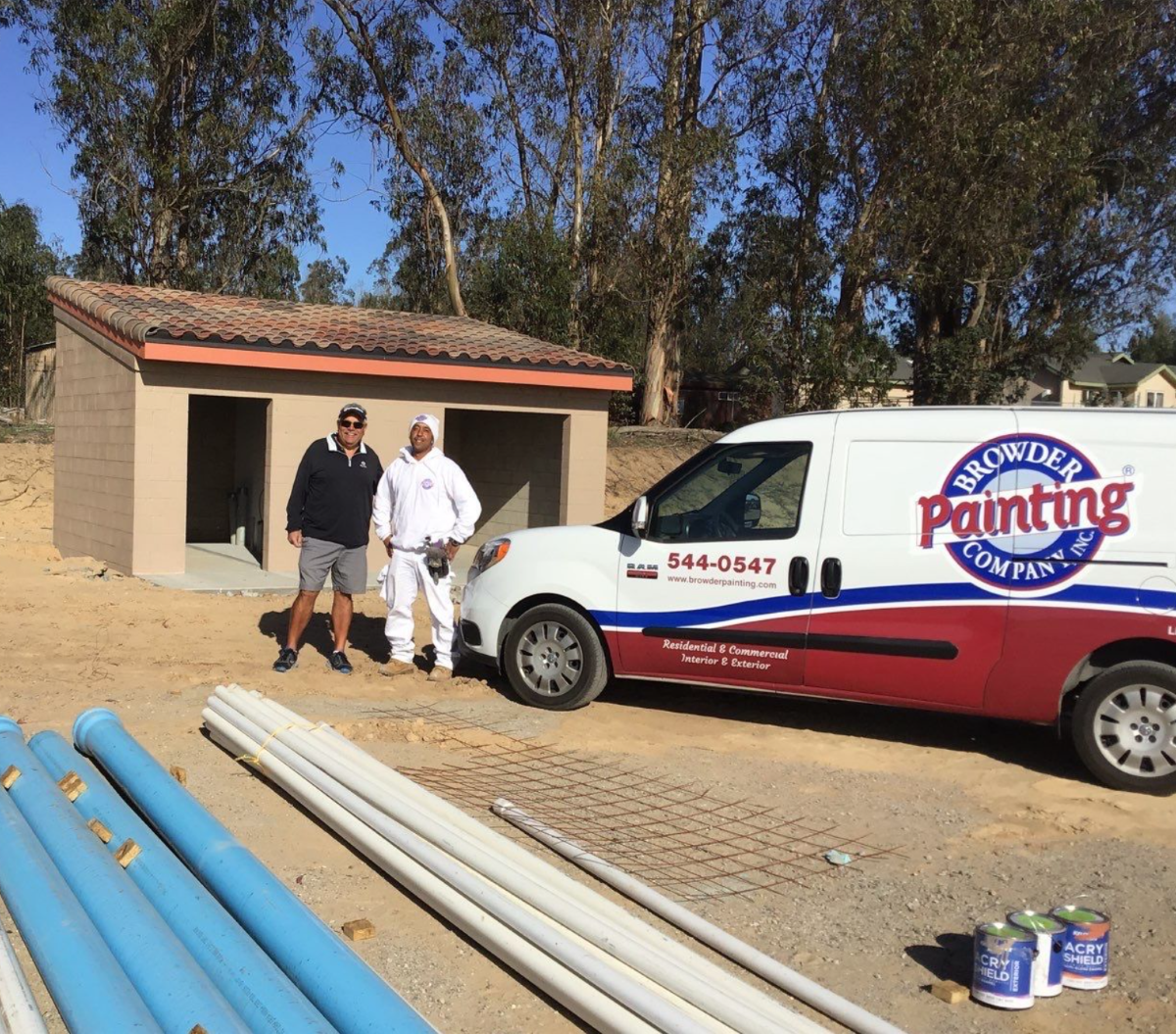 It is always a pleasure to get to work with Jacks Helping Hand! In early 2020, we were able to donate some painting to help in the creation of the Jack Ready Imagination Park. In San Luis Obispo Coun […]