San Luis Obispo Exterior Painting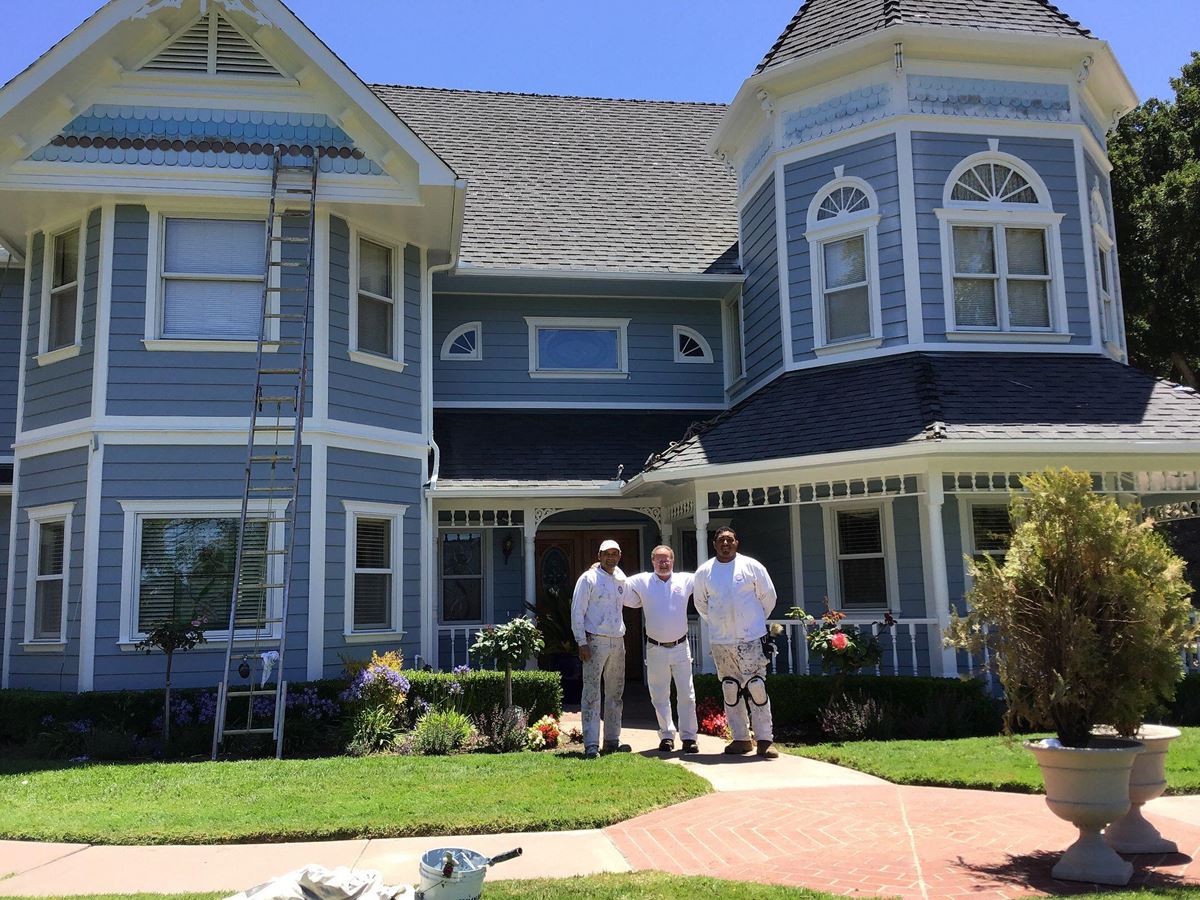 Are you planning on painting the exterior of your home anytime soon? If you are, then you may want to take advantage of the San Luis Obispo exterior painting services from Browder Painting Company, Inc.. We can ensure the quality of our painting by providing you with referrals. Call to see what we are all about.
If the exterior paint is starting to fail, it is best to get it painted as soon as possible. The longer you wait, the greater is the damage going to be, the higher the cost - plus you run the risk of having major wood damage which is going to cost even more.
Just the thought of an exterior house painting can become a daunting task. You can always do it on your own or you can hire a professional exterior painting contractor. You do run the risk of injury whenever you try to complete the task on your own.
Why injure yourself whenever you have our services to utilize? Call on Browder Painting Company, Inc. if you're ready to take on a San Luis Obispo exterior painting. Our painting services will make you love your home once again.
Professional Exterior Painting No Matter The Size
At Browder Painting Company, Inc., we are able to take on all types of jobs as there is no job too big or small. We take pride in our customer service and want to deliver you top quality painting at a price that fits well within your budget.
After all the rain that springtime tends to bring in, the weather will start to turn humid. This means that it's time to clean things up both inside and out. If the condition of the exterior of your home is one of your concerns, then you may want to think about having it painted.
There are lots of great reasons why you should start spring cleaning with an exterior painting. If your home is older and on its last leg, then postponing painting it is only inviting in the inevitable as it will not take long in order for the wood, that's exposed, to rot.
Another valid reason to have the exterior of your home painted is due to the weather. A good coat of exterior latex paint will forms a protective seal for your home and will prevent the weather from penetrating it. Remember, the temperatures aren't going to stay mild all year, so get your home prepared soon.
Our Recent Exterior Painting Articles
Santa Maria Exterior House Painting

Choosing colors for your Santa Maria exterior house painting project is more difficult than what you think. This is because a wrong choice of shade can either make your house appear too subtle or too […]

Pismo Beach Exterior Painting

Aside from painting the interior walls, Pismo Beach exterior painting is another way to freshen up the look of one's house. This type of painting is not limited to the walls, but also includes the ro […]

Morro Bay Exterior Painting: When to Paint

Is the exterior of your house starting to look old and worn down? It may be time to paint the exterior of your Morro Bay home in order to rejuvenate your curb appeal. Unfortunately exterior painting […]
Our Latest Exterior Painting Projects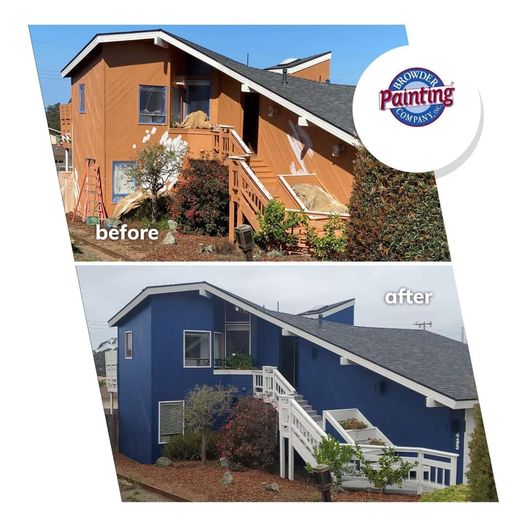 Sometimes one can buy a house and the color just does not feel right. Here is an example of a client really making their new house feel like Home. Using 2 coats of Sherwin Williams Emerald Paint, thi […]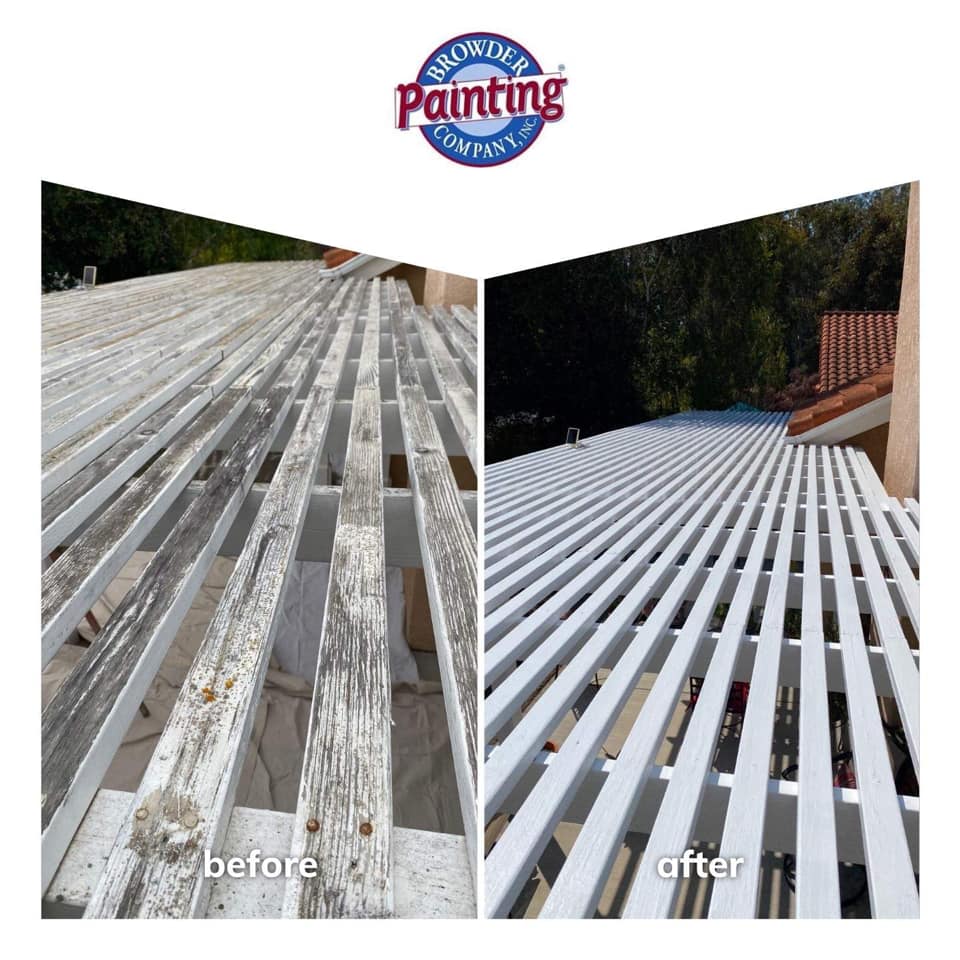 This patio cover was deceptive. The picture on the left was taken BEFORE we painted. As you can see it looked fairly decent. But as you can see the top in the second picture, it was in rough shape. T […]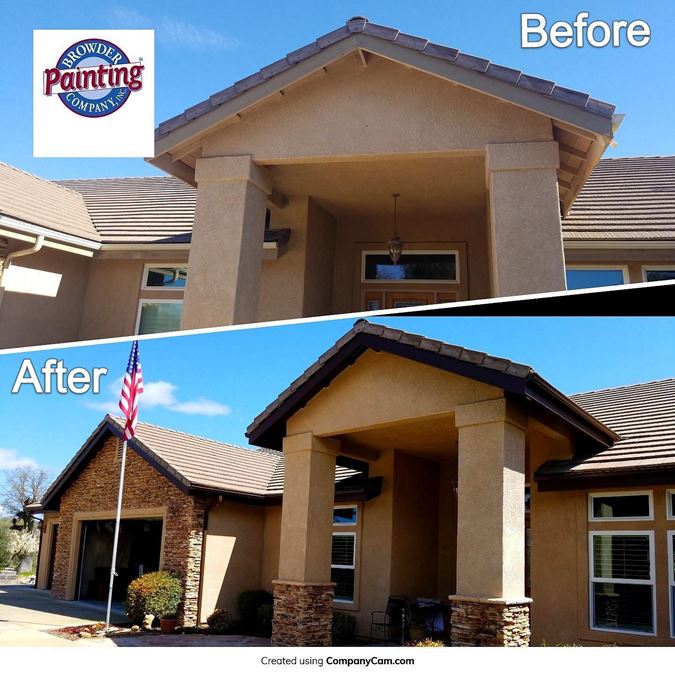 As the rain begins to leave and the sun comes out, there is no better time to update the exterior of your home than now. Here at Browder Painting Company, Inc., out painters are eager to help you bri […]