Seeking a Dependable and Honest Painting Contractor in Cambria, CA?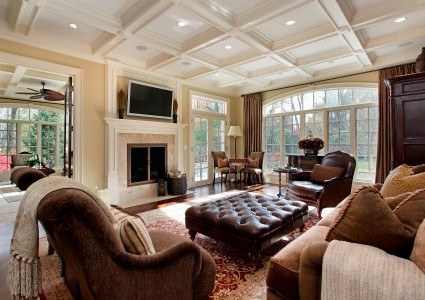 We're the Cambria painting contractor that is committed to delivering you quality services. It's hard to pass up a service by Browder Painting Company, Inc. as we don't just do interior & exterior painting. We do it all and want to pass along our skills to you and your family.
Cambria Painting Contractor
Whenever you call on a painting company like the one that you'll find at Browder Painting Company, Inc., you'll learn just how much you actually love your home. We can change the look of your home through our detailed brush strokes.
A painting contractor helps to transform homes through painting services. We don't just brush over what you already have, we prep your walls first with primer and patch up any imperfections that you may have.
Going over an imperfections allows us to create a better wall than you had in the first place. Covering up permanent marks will make you room look a lot better. Call Browder Painting Company, Inc. and let us hide those imperfections on your walls.
Cambria House Painter
Who doesn't want o get more out of their home than it's worth? We all do, but those who put more equity into their homes get a lot more value out of it. It's a smart move for investors or those who do not plan on staying in their homes long-term.
Call the Cambria House Painters at Browder Painting Company, Inc. for more details. For the price of a couple buckets of paint, you can increase the value of your home. We'd like to be your choice painters as we'll create a salable environment.
Don't put it off to much longer. If you are putting your home up on the market soon, then you'll need to have it ready for when that day comes. Start with the interior and then let our house painters do the interior for a sure-fire way to sell the home.
Cambria Interior Painting
Primer is a interior painters best friend. Primer helps to get you the look that you want as it's an undercoating for the walls. The base allows for a new canvas to be created. But if you're wanting a wall that hold gloss better, then using a primer is not the solution.
There are lots of ways in which primed walls can be as a benefit and walls that are not primed. Go with the services of you local Cambria Interior Painting Contractor at Browder Painting Company, Inc.. We want your home to look its very best and the only way top achieve that is through our interior painting service.
Reviews & Testimonials on Browder Painting Company, Inc. in Cambria, CA
Arturo, Wendell and TJ were excellent! They were prompt, efficient, diligent, friendly workers. Arturo ensured I understood the work to be completed each day and let me know of their accomplishments when the left! We are very impressed with the job they completed and Nick's supervision. We would highly recommend! Special thanks to Latia who was extremely professional and courteous!

I was very impressed with the service I received from Browder Painting Co. from initial visit from salesperson to final walkthrough provided by the site supervisor, Alvaro. They always kept me informed with the status of the project. The work performed was outstanding. I would refer Browder to all my friends.

Our Recent Articles
Why You Should Hire an Interior Painter

Whether you are painting just one room in your San Luis Obispo home or you are repainting the entire interior, the choices and work can seem overwhelming. When you set out to paint the interior of yo […]

Oceano Professional Residential House Painting Ideas

As much as you want to repaint the exterior of your Oceano home, you can't think of any ideas that can get you started with the project. At this point, you simply want change, but you are still are n […]

Santa Maria Exterior House Painting

Choosing colors for your Santa Maria exterior house painting project is more difficult than what you think. This is because a wrong choice of shade can either make your house appear too subtle or too […]
Our Latest Projects in Cambria, CA
There are currently no Cambria, CA projects to display, check back soon!