Only The Best Interior & Exterior Painting in Creston!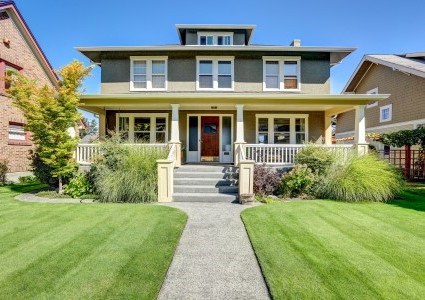 Are you a residential or commercial property owner here in the Creston area of San Luis Obispo County?
Property management can be a real headache, especially if the contractors you hire to complete repairs or maintenance are either too inexperienced to handle the project or they just don't care about the quality of their work.
When you need someone you can count on every time, call Browder Painting Company, Inc.. Our team of professional painters won't let you down.
Painting is what we do every day, and we love what we do. So you can be assured that we will handle every aspect of your painting project as if it were our own.
Your Trusted Painting Contractor in Creston, CA
We know at Browder Painting Company, Inc. that you expect only the best service, at top quality, and at the best price possible. Our team of professional, residential and commercial painters will strive for the following standards and more:
Use only quality paint
Tape off areas appropriately to keep paint where it should be
Don't splatter or spray paint messes
Take the time to consult with the owner on design
Care about the owner's color choices
Care about finishing touches making the work go from acceptable to exceptional
Gain experience from training, practice, and those who know better
Clean up, clean up, clean up the area to make it seem as if we weren't there
We demand high quality work from our professional painting staff. We are fully experienced painting specialists and are committed to leave your Creston home or business in clean and neat condition when our work is done.
Our system includes a project follow-up and inspection upon project completion.
Browder Painting Company, Inc. has built our company upon the referrals of satisfied customers and other referral methods. Our commitment to top-quality work has built our reputation in the San Luis Obispo area. We understand that in order to keep a good reputation, our customer have to come first.
Interior or Exterior Painting in Creston, CA
We are a full service painting company that also provides top quality services as follows:
Residential Painting
Commercial Painting
Interior Painting
Exterior Painting
Faux Finishes
Mildew Removal
Deck & Cabinet Refinishing
Waterproofing
High Pressure Washing
Painting Contractor
Faux Finishing
Pressure Washing
We would be happy to come out and give you a no-hassle quote. We will evaluate your space, your needs, and give you a quote that is carefully detailed. We want to bring positive energy into your home, and that is why we work so hard to achieve only the best for our customers.
Going Green Painting Your Creston Home or Business
We also offer a number of services and options that are environmentally friendly. So if you are planning to "go green", give us a call today!
Reviews & Testimonials on Browder Painting Company, Inc. in Creston, CA
Once again Browder comes through!! Our crew, Juan and DJ were perfect! Excellent work!

The relaxed and confident craftsmanship of Juan and TJ left me surprised every day at the amount of work they accomplished. They were responsible to questions, proactive in communication and meticulous in execution.

Our Recent Articles
Why You Should Hire an Interior Painter

Whether you are painting just one room in your San Luis Obispo home or you are repainting the entire interior, the choices and work can seem overwhelming. When you set out to paint the interior of yo […]

Oceano Professional Residential House Painting Ideas

As much as you want to repaint the exterior of your Oceano home, you can't think of any ideas that can get you started with the project. At this point, you simply want change, but you are still are n […]

Santa Maria Exterior House Painting

Choosing colors for your Santa Maria exterior house painting project is more difficult than what you think. This is because a wrong choice of shade can either make your house appear too subtle or too […]
Our Latest Projects in Creston, CA
There are currently no Creston, CA projects to display, check back soon!