Do You Need a Painting Contractor in San Luis Obispo, CA?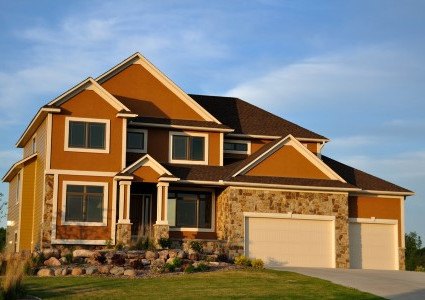 Whenever you're in need of a San Luis Obispo painting contractor, just be sure and call Browder Painting Company, Inc.. We'll make sure that your experience is a positive one each and every time that you utilize our services. Our interior & exterior painting services are hard to beat as our proven painting system system ensures quality results.
San Luis Obispo Painting Contractor
Your San Luis Obispo painting job is carefully evaluated for special conditions and requirements before your estimate is prepared. Our proven painting system incorporates extensive surface preparation, the best products and protection of surrounding areas. The skilled team of trained craftsmen assigned to your home will work together until the job is completed to your satisfaction.
Choosing a painting contractor can be the tricky part as lots of people can claim they can paint, but it takes a skilled expert to produce what we can. We do both commercial and residential painting to cover all of your needs.
Call to take advantage of our painting services and see what sets us aside from all of the others. We can add more color to your ordinary looking walls. Just call to schedule an estimate and see why we are the local's choice.
San Luis Obispo House Painter
We're the San Luis Obispo House Painting Contractor that offers a wide range of internal & external painting services. We approach every project with the highest level of quality craftsmanship. We also use top quality paints from most major brands. The brand of paint we use can be influenced by many factors including customer preference, the nature of the project, and other bid specifications.
Our professional San Luis Obispo paint services encompass a wide range of residential l painting services along with deck staining, pressure washing and office painting. We pay attention to the details and deliver quality work paired with top-notch customer service at an affordable price with premium paint always included. We offer painter, painters, house painting, paint colors, and painting a house.
If your home is in need of a residential painting service, then hire the qualified professionals who are equipped to handle big & small jobs. All of commercial services are geared to create less frustration s within the business and more productivity.
San Luis Obispo Interior Painting
In accomplishing a house painting task, choosing the right colors can be really tedious and daunting all at the same time. The interior paint of your house would generally depend on the colors of the immediate environment that surrounds it. But of course, you can still choose the colors that you personally prefer for as long as they are elegant and appropriate.
The colors you choose make all of the difference when it comes to a painting service like ours. Call to speak to a San Luis Obsipo Interior Painting Contractor in regards to the interior of your home.
Reviews & Testimonials on Browder Painting Company, Inc. in San Luis Obispo, CA
Wonderful experience. Very reasonably priced considering the work that was done. I had my front gate and 20 yr old light fixtures painted and they were meticulous in refurbishment. They look band new. Thank you! I would highly recommend this company.

We just had our home painted by Browder painting. They did a fantastic job start to finish and our house looks amazing. They were extremely professional, and they did not over charge us. I highly recommend Browder painting. I definitely would hire them again.
Our Recent Articles
Why You Should Hire an Interior Painter

Whether you are painting just one room in your San Luis Obispo home or you are repainting the entire interior, the choices and work can seem overwhelming. When you set out to paint the interior of yo […]

Oceano Professional Residential House Painting Ideas

As much as you want to repaint the exterior of your Oceano home, you can't think of any ideas that can get you started with the project. At this point, you simply want change, but you are still are n […]

Santa Maria Exterior House Painting

Choosing colors for your Santa Maria exterior house painting project is more difficult than what you think. This is because a wrong choice of shade can either make your house appear too subtle or too […]
Our Latest Projects in San Luis Obispo, CA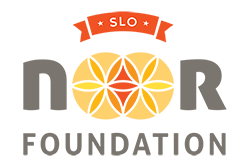 We are PAINTING WITH A PURPOSE! This time with SLO's NOOR FOUNDATION. Their mission is to provide free healthcare for uninsured adults, regardless of race, ethnicity, religion or immigration status. […]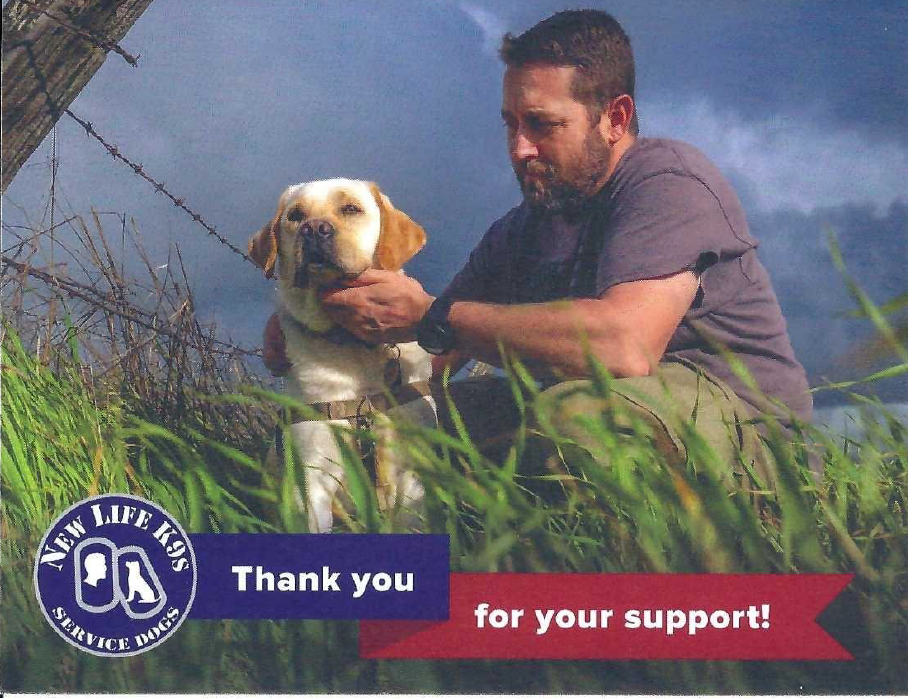 We are PAINTING WITH A PURPOSE at New Life K9's - who is now enjoying a newly painted office building - donated by Browder Painting Company, Inc.. New Life K9s is teaching service dogs for Veteran […]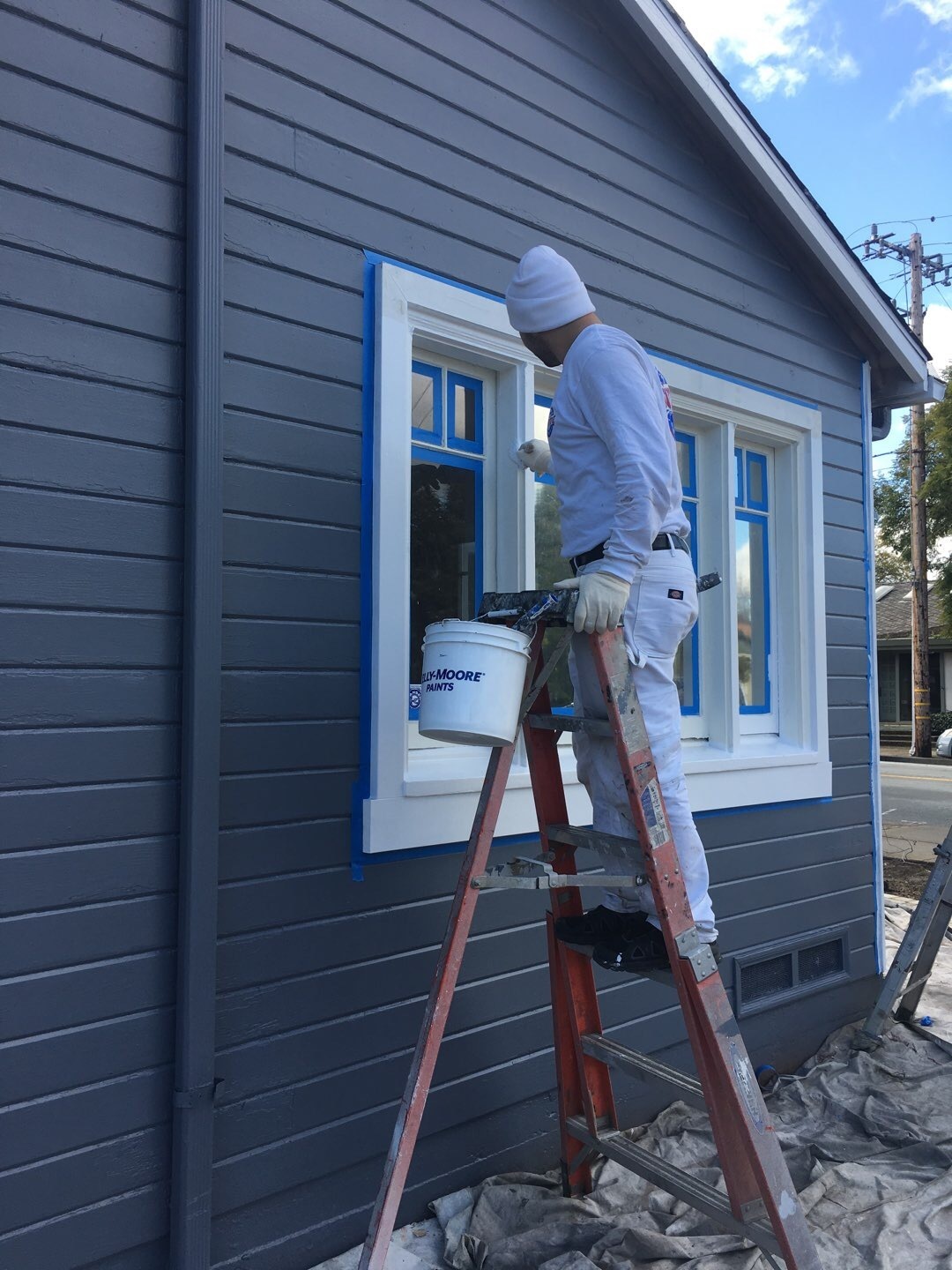 There are a few important steps to be taken for the exterior of your home to make sure it looks the best on the block. One important step in exterior painting is proper peeling of old excess layers o […]