Expert Painting Contractors in Santa Margarita, CA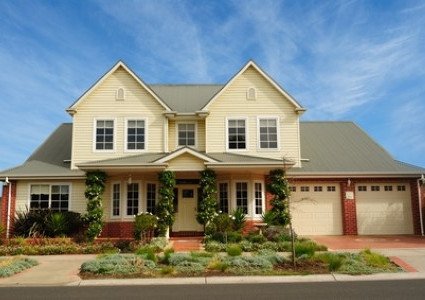 When you call Browder Painting Company, Inc., you are getting the experienced painters. We are focused on providing you with positive experiences so that you are satisfied with our services.
Our painting contractors have a reputation for being professionals. And we work hard to uphold our reputation because we are aware that with our customer's complete satisfaction, we can maintain a successful business.
Property Management Painting Services in Santa Margarita
If you own investment or commercial properties in Santa Margarita, you will be glad you found us. We have years of experience working on investment properties that are rented out to tenants. We can work closely with your property manager, just tell them to give us a call.
Santa Margarita Professional Painting Contractor Services
We work hard so that you will not suffer through hiring sloppy or lazy painters when you hire Browder Painting Company, Inc.. We have a complete team of professionals to service all of your needs and can provide you with top-notch service.
Our professional services include, but are not limited to...
Residential Painting
Commercial Painting
Interior Painting
Exterior Painting
Faux Finishes
Mildew Removal
Deck & Cabinet Refinishing
Waterproofing
High Pressure Washing
Painting Contractor
Faux Finishing
Pressure Washing
We make every effort to ensure that your painting project goes as smoothly as possible. We want you to be completely satisfied with the textures, materials, and colors choices you have made.
Call on us to schedule a quote for the project you have in mind. We will evaluate your space, your needs, and give you a quote that is carefully detailed. We want to bring positive energy into your home, and that is why we work so hard to achieve only the best for our customers.
Interior or Exterior Painting in Santa Margarita, CA
If you are just plain tired of the colors in your home, it's time for a make-over by Browder Painting Company, Inc..
We make sure that the fun of updating your space is kept as a fun experience. We want you to have the least possible stress about your project so that you can truly be excited and have fun with it.
Planning is important when you repaint your home. Be sure to call on us so we can provide you with the best possible painting services that you deserve.
We care about the health of our clients and the environment as well and are Lead Safe Certified by the EPA.
Reviews & Testimonials on Browder Painting Company, Inc. in Santa Margarita, CA
Josh was a very conscientious worker. He did a great job!

Larry was also very thoughtful and creative about matching a faux technique in our living room.
Our Recent Articles
Why You Should Hire an Interior Painter

Whether you are painting just one room in your San Luis Obispo home or you are repainting the entire interior, the choices and work can seem overwhelming. When you set out to paint the interior of yo […]

Oceano Professional Residential House Painting Ideas

As much as you want to repaint the exterior of your Oceano home, you can't think of any ideas that can get you started with the project. At this point, you simply want change, but you are still are n […]

Santa Maria Exterior House Painting

Choosing colors for your Santa Maria exterior house painting project is more difficult than what you think. This is because a wrong choice of shade can either make your house appear too subtle or too […]
Our Latest Projects in Santa Margarita, CA
There are currently no Santa Margarita, CA projects to display, check back soon!