San Luis Obispo Faux Finishes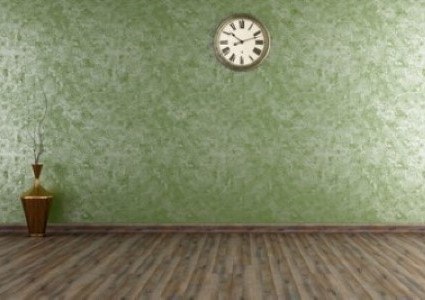 If you're in the market for San Luis Obispo faux finishes, then you should know more about them. Faux finishes are a term used to describe paint finishes that are decorative. These finishes tend to replicate the appearance of other materials. Materials such as marble, stone or wood are often represented through faux finishes.
We all have one of those rooms in our homes where the walls are just plain white. It seems that there is never a viable solution for them as we continue to be disappointed by them. But there is an answer, faux finishes will add more life to the space.
You can spend countless amounts of money on new furniture in the attempt to liven up your living area, but there is only one thing that will do the trick and that is faux finishing. Call Browder Painting Company, Inc. for more details.
There are two major types of interior finishing used today. One technique is through the use of glaze and the other is by using plaster. Glazed faux finishing uses a glaze medium combined with paint producing a translucent finish. The mixture is used through a series of painting techniques such as brushing or rolling for example but produces a smooth texture finish. The use of plaster in San Luis Obispo faux finishing is utilized to produce an "old world" finish. This effect is produced because of the combination of the plasters texture and paint combination.
Advantages of faux finishing:
Transforms ambiance - You can create a make-believe world through faux finishing. You can literally turn your home into something that you always wanted through this service.
Versatility - You can use faux finishing to decorate any room of the home. It doesn't matter if the surface is made of drywall or plasterboard, faux finishing can adhere to any wall type.
Last longer - Wallpaper, over time, doesn't last. That's why faux finishing has so many advantages over it. You won't find any annoying seams with faux finishes like you do with wallpaper.
Has an aesthetic edge - Faux finishes have an practical use, but also an aesthetic edge as well. You'll notice that there are lots of benefits to using this paint method that wallpaper or paneling do not have.
Covers up imperfections - Do your walls have scuff marks? Are there marks that are permanent? Well, have faux finishing done and you won't notice them any longer. It will hide the imperfections that make you upset.
San Luis Obispo faux finishes will create the room that you've always wanted. They are only a call away so don't delay. Get your home ready before the holidays hit this year and celebrate in style.
Our Recent Faux Finishes Articles
Our Latest Faux Finishes Projects
There are currently no faux finishing projects to display, check back soon!