Interior Painting in San Luis Obispo Donated to Local Non Profit RISE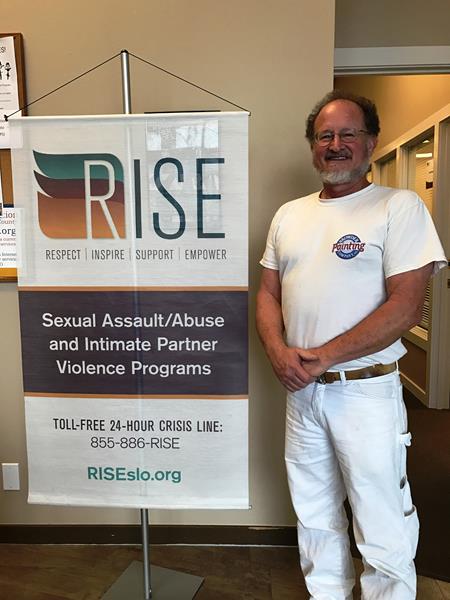 Browder Painting Company, Inc. creates welcoming environment for RISE clients with an interior painting donation of $8,800 in labor and supplies to RISE for the nonprofit's new office. A crew of painters worked at RISE for a week and a half to create a warmer and more inviting space for its clients. Their very large new office space had a large common area, board room, reception area and numerous offices. Great layout for their services, but outdated, dark and drab colors. They picked some great new, fresh colors and the whole project came together beautifully, producing a bright and welcoming space. The doors and trim work were sanded and cleaned before primer was applied. They were painted in a crisp white. Wall dings and holes were patched prior to application of a trendy light grey paint from Kelly Moore. The donation is a part of our "Painting with a Purpose" campaign, where it asks customers to nominate local charities to recei ve donated painting services. We are grateful to have provided painting services on the Central Coast for over 20 years, and are proud to give back.
RISE is a nonprofit 501(c)(3) organization (formerly SARP Center and North County Women's Shelter) whose mission is to transform the lives of sexual and intimate partner violence survivors, their families, and the community through services and education that promote safety, healing and empowerment. RISE provides the following programs: 24-hour crisis line, case management, restraining order assistance, accompaniment and advocacy, two safe houses, individual and group counseling, prevention education and self-defense workshops.
Client Review
The new paint and trim has created a warm and welcoming space, and has made a world of difference for our clients and staff - it feels like a brand new office," Jane Pomeroy, Associate Director at RISE, said. "We are extremely grateful for the generosity of the Browder Team. The painters were professional, kind, and accommodating of our clients while in the office. When we heard that the paint in RISE's new office space in SLO was dark and outdated, we volunteered to donate the work. We know that sometimes all it takes is a change of paint color to change a person's' attitude or the way they feel. Color can definitely affect emotion," Ryan Browder, President of Browder Painting Co., Inc., said. "We hope that through this donation, RISE can help their clients feel more comfortable and secure as they walk in. Creating the best setting possible for RISE to provide its comprehensive programs is a great way for us to give thanks back to the community we enjoy living in. In recognition of their donation, Browder Painting Co., Inc. was recognized as a sponsor for RISE's event, "Wine, Women & Shoes", in September 2016. Their donation helped survivors of sexual and intimate partner violence, their families, and the community.
Our Recent Articles
Why You Should Hire an Interior Painter

Whether you are painting just one room in your San Luis Obispo home or you are repainting the entire interior, the choices and work can seem overwhelming. When you set out to paint the interior of yo […]

Oceano Professional Residential House Painting Ideas

As much as you want to repaint the exterior of your Oceano home, you can't think of any ideas that can get you started with the project. At this point, you simply want change, but you are still are n […]

Santa Maria Exterior House Painting

Choosing colors for your Santa Maria exterior house painting project is more difficult than what you think. This is because a wrong choice of shade can either make your house appear too subtle or too […]
Our Latest Projects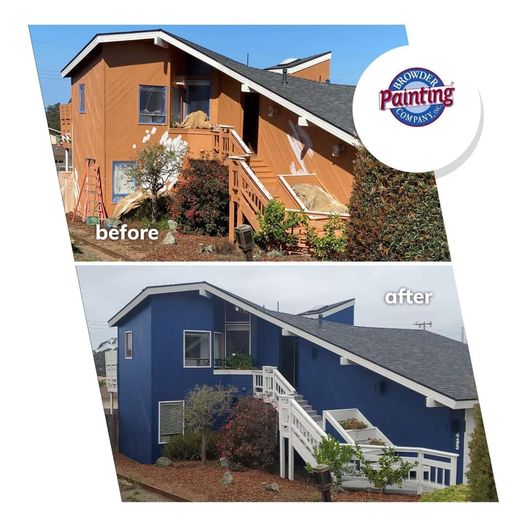 Sometimes one can buy a house and the color just does not feel right. Here is an example of a client really making their new house feel like Home. Using 2 coats of Sherwin Williams Emerald Paint, thi […]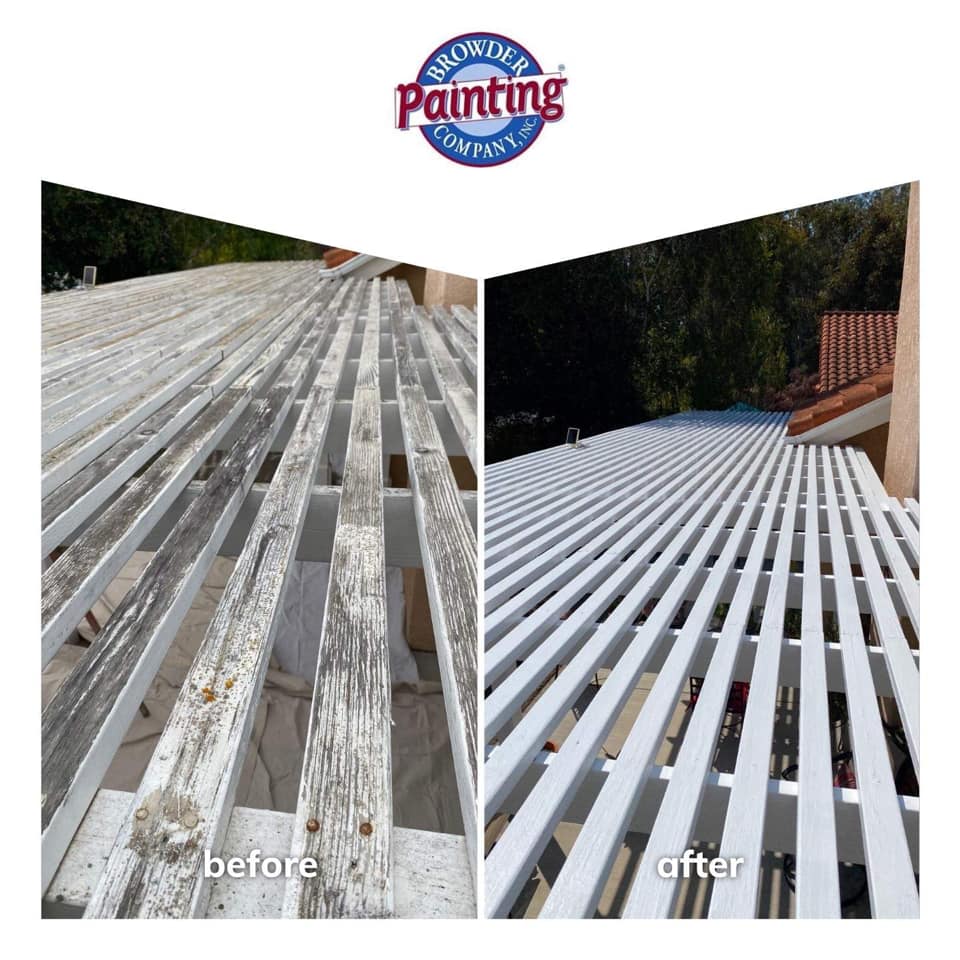 This patio cover was deceptive. The picture on the left was taken BEFORE we painted. As you can see it looked fairly decent. But as you can see the top in the second picture, it was in rough shape. T […]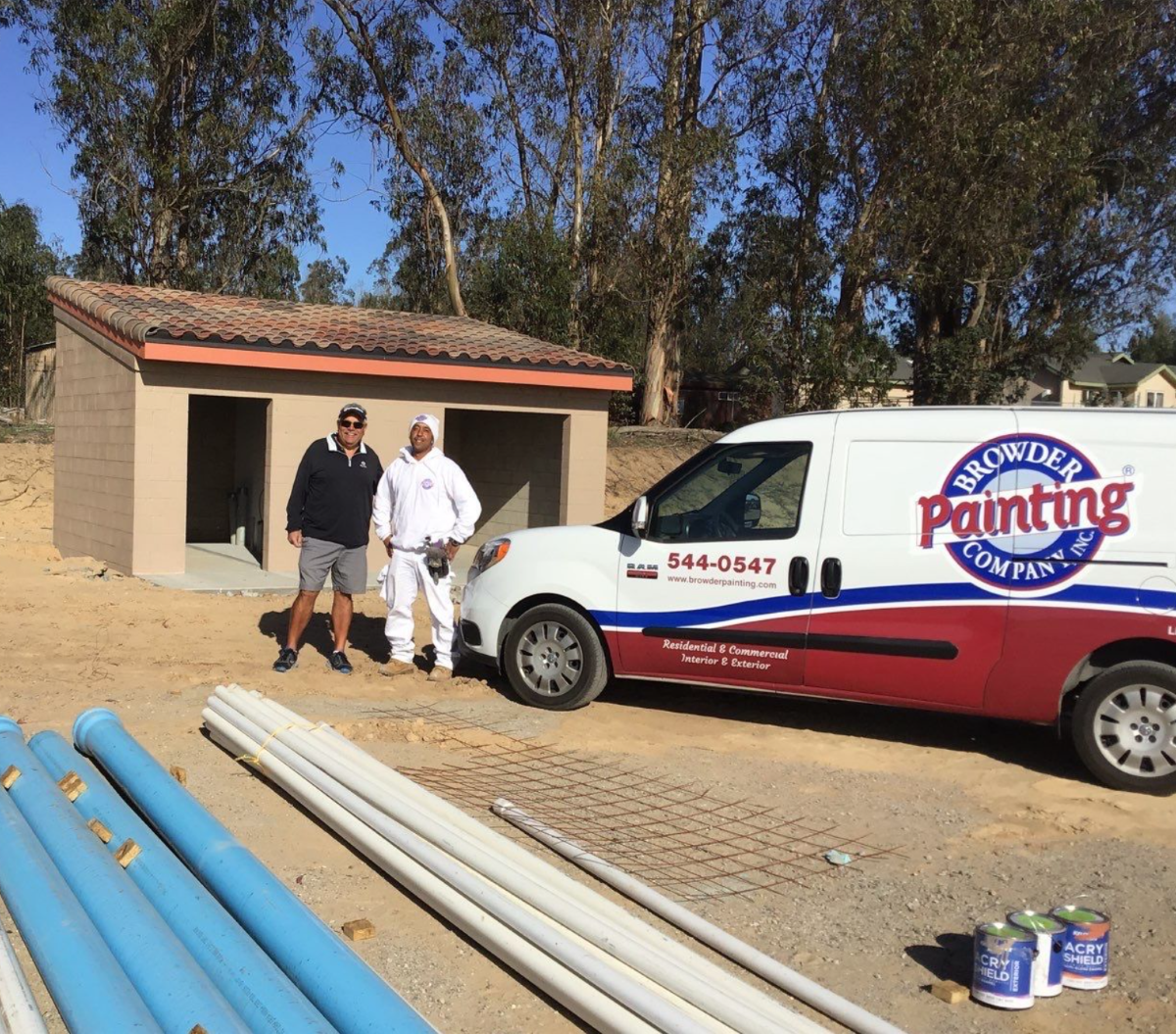 It is always a pleasure to get to work with Jacks Helping Hand! In early 2020, we were able to donate some painting to help in the creation of the Jack Ready Imagination Park. In San Luis Obispo Coun […]