Let Professional Painters Handle Your Los Berros Projects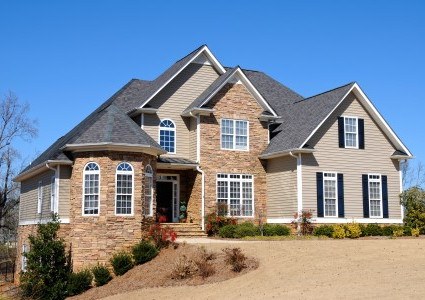 Are you tired of losing money because you hired the wrong professional painting contractor to paint your commercial property?
Did your previous painters do a sloppy mess of a job? Did they splash, spill, or leave a huge mess when they were done?
All these problems are so typical of unprofessional who just don't care about the work they do. They call themselves professionals and charge you for it, but they do the work of five year olds.
This is just truly shameful. When we do a job at Browder Painting Company, Inc., we do it because we love painting. Anyone who loves what they do will strive to do their best at it. That's how you tell a pro apart from someone who is just claiming to be one.
Commercial Painting Contractors in Los Berros
At Browder Painting Company, Inc., we take pride in all our work. Our painters have years of hands on experience. When you want a change, consider calling us for an estimate.
Most of our new customers are referrals from happy customers. We like to maintain relationships with our customers, which makes working hard even more important.
We know that a customer will not call us back or recommend us if we do shoddy, sloppy work and leave their property a mess when we're finished with the job.
Contact us today to learn more about scheduling an estimate. We can assess your needs and help you to get that new look. You will have a go-to painting company that will handle your important commercial projects with passion and expertise.
Industrial Painting Contractors in Los Berros
We also provide many services to industrial businesses of Los Berros, San Luis Obispo, and surrounding areas. We do interior and exterior painting as well as a myriad of other services.
Painting is not just about paint, but about texturing, surfaces, wall paper, finishes, refinishing, acoustics, coatings, sealants, and so much more. Our experts at Browder Painting Company, Inc. can handle your industrial painting, surface finishing, or sealant needs.
All Browder Painting Company, Inc. employees wear our uniforms proudly. They've been trained to provide excellent results and courteous customer service.
You'll have a clean, quiet, smoke-free job site. Prior to employment, all employees are background checked and drug tested.
We strive to give extraordinary communication and service to our customers. We stand committed to starting and finishing the project with the utmost in professionalism and care. We will assist you with every aspect of the project, from beginning and planning to the final end results.
Reviews & Testimonials on Browder Painting Company, Inc. in Los Berros, CA
Excellent choice of painter for me because I have had a vested interest in young people striving to please older people with their excellent results as well as pride in themselves for their accomplishments so well done to this particular young man who is also striving to do more by taking college classes... Thank you for contributing to his success.
Our Recent Articles
Why You Should Hire an Interior Painter

Whether you are painting just one room in your San Luis Obispo home or you are repainting the entire interior, the choices and work can seem overwhelming. When you set out to paint the interior of yo […]

Oceano Professional Residential House Painting Ideas

As much as you want to repaint the exterior of your Oceano home, you can't think of any ideas that can get you started with the project. At this point, you simply want change, but you are still are n […]

Santa Maria Exterior House Painting

Choosing colors for your Santa Maria exterior house painting project is more difficult than what you think. This is because a wrong choice of shade can either make your house appear too subtle or too […]
Our Latest Projects in Los Berros, CA
There are currently no Los Berros, CA projects to display, check back soon!