Affordable San Luis Obispo Room Makeovers Need only Paint and Imagination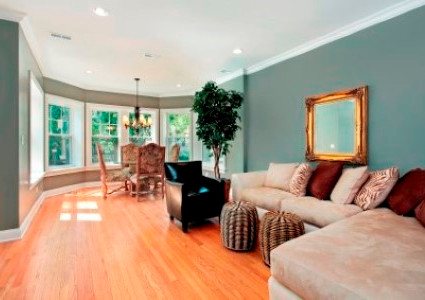 In tough economic times, many homeowners are looking for affordable ways to bring new life to tired rooms in their homes. There are many affordable ways to remodel, especially if you are willing to do all or some of the work. Probably the most affordable makeover for any room of the house is a fresh coat of paint. But with some creative thinking and a little knowledge of San Luis Obispo faux painting techniques, you can make a room look totally different. Even more, most people will think you spent far more on your remodel than you will actually need to spend.
Start with a simple fact: there are many ways to apply paint to a surface. Then let your creativity run wild and you can create a whole new room with just paint and a few basic tools. Faux painting in San Luis Obispo is the use of a special technique of painting a wall or other surface that looks like wood, marble, stucco or stone when you finish. Just imagine the possibilities this opens before you!
Whether you decide to use stencils to paint a border or a pattern across an entire wall or you use other common items as tools to create special paint effects, you can use paint and imagination to create a mottled effect that looks like aged plaster or stucco, geometric designs, borders, patterns, and much more.
Stencils, geometric designs or patterns and a few simple tools can be used to paint a wall in ways that look like wallpaper or other expensive fabric wall treatments. Using the right paint and a comb can create stripes or striped blocks. You can paint walls with almost any geometric shape and metallic paints to look like punched tin or copper.
You can create special effects that will look like wood grain or marble, granite or even tissue paper. You can make a wall look new and modern or aged and crackled. And you can do it all with such everyday items as a rag or a sponge or a dry brush, a paper bag, or a feather duster.
You can also apply such materials as drywall mud to the wall before you paint or mix sand or other materials into the paint. Something as simple as drywall mud and a sponge can create amazing effects on walls and ceilings.
Our Recent Articles
Why You Should Hire an Interior Painter

Whether you are painting just one room in your San Luis Obispo home or you are repainting the entire interior, the choices and work can seem overwhelming. When you set out to paint the interior of yo […]

Oceano Professional Residential House Painting Ideas

As much as you want to repaint the exterior of your Oceano home, you can't think of any ideas that can get you started with the project. At this point, you simply want change, but you are still are n […]

Santa Maria Exterior House Painting

Choosing colors for your Santa Maria exterior house painting project is more difficult than what you think. This is because a wrong choice of shade can either make your house appear too subtle or too […]
Our Latest Projects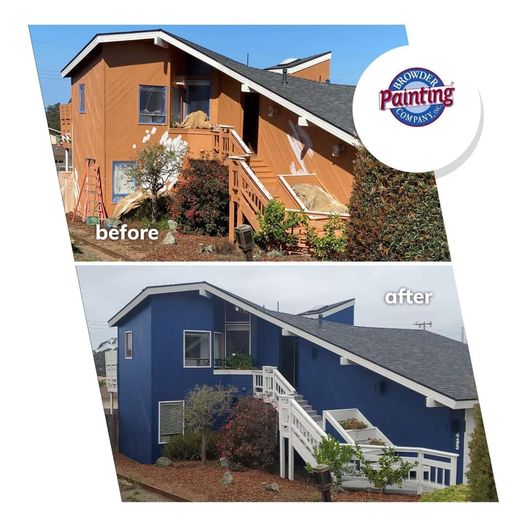 Sometimes one can buy a house and the color just does not feel right. Here is an example of a client really making their new house feel like Home. Using 2 coats of Sherwin Williams Emerald Paint, thi […]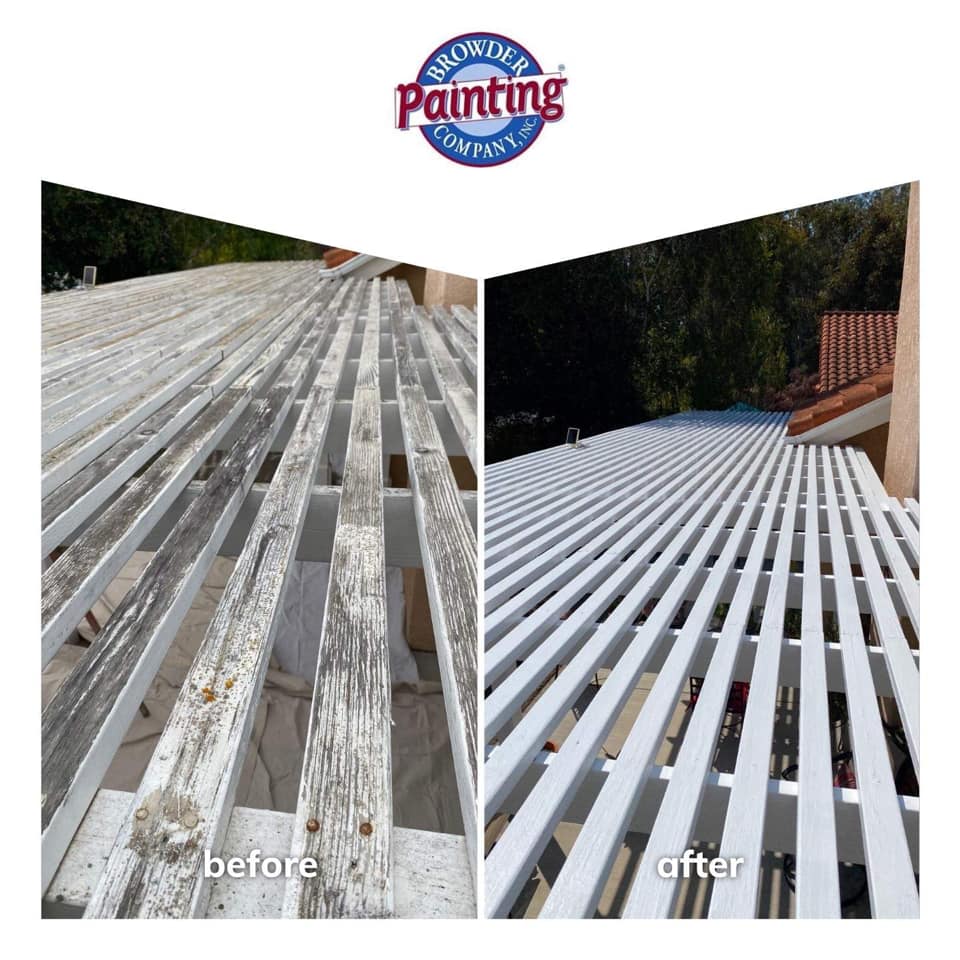 This patio cover was deceptive. The picture on the left was taken BEFORE we painted. As you can see it looked fairly decent. But as you can see the top in the second picture, it was in rough shape. T […]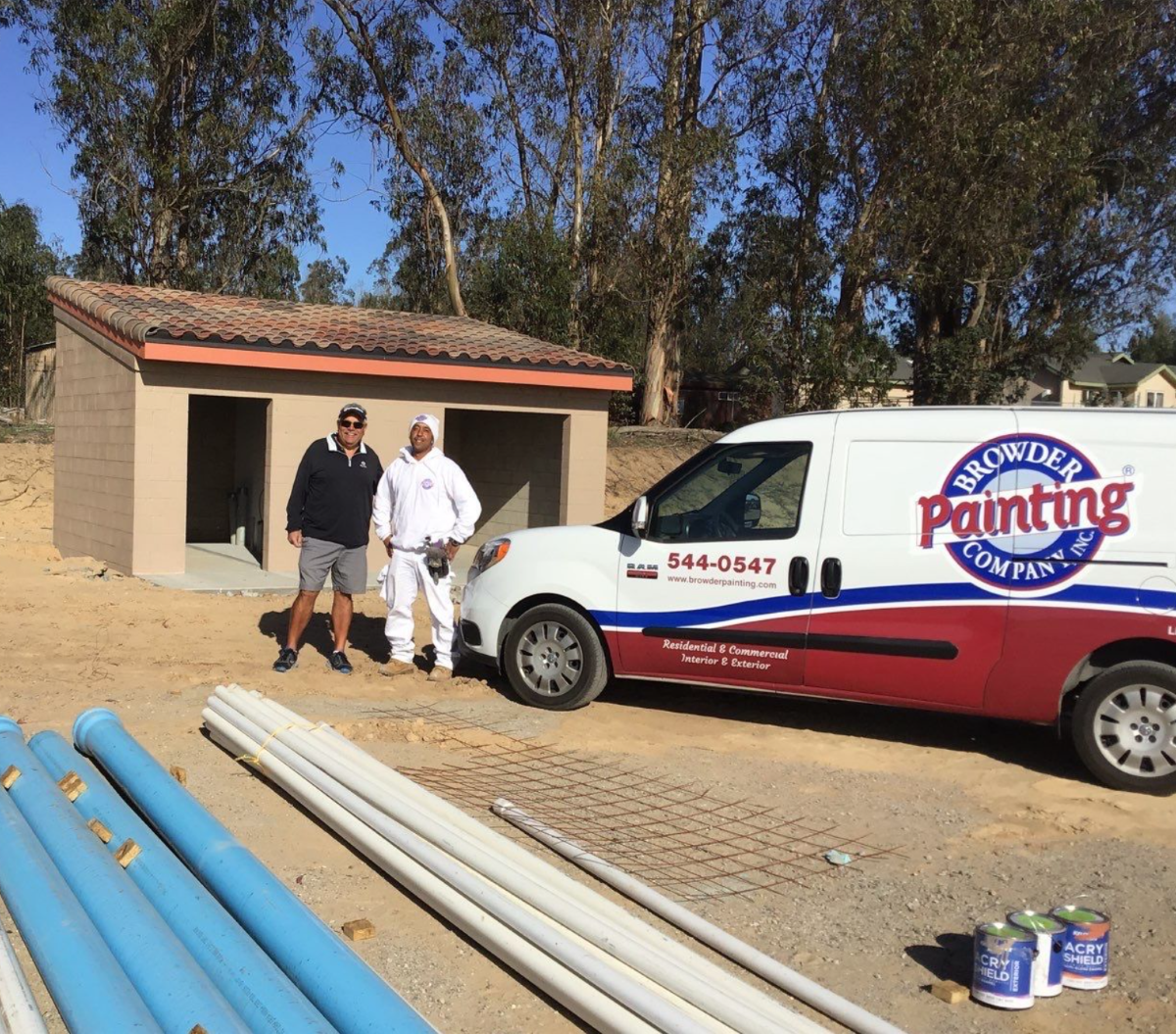 It is always a pleasure to get to work with Jacks Helping Hand! In early 2020, we were able to donate some painting to help in the creation of the Jack Ready Imagination Park. In San Luis Obispo Coun […]